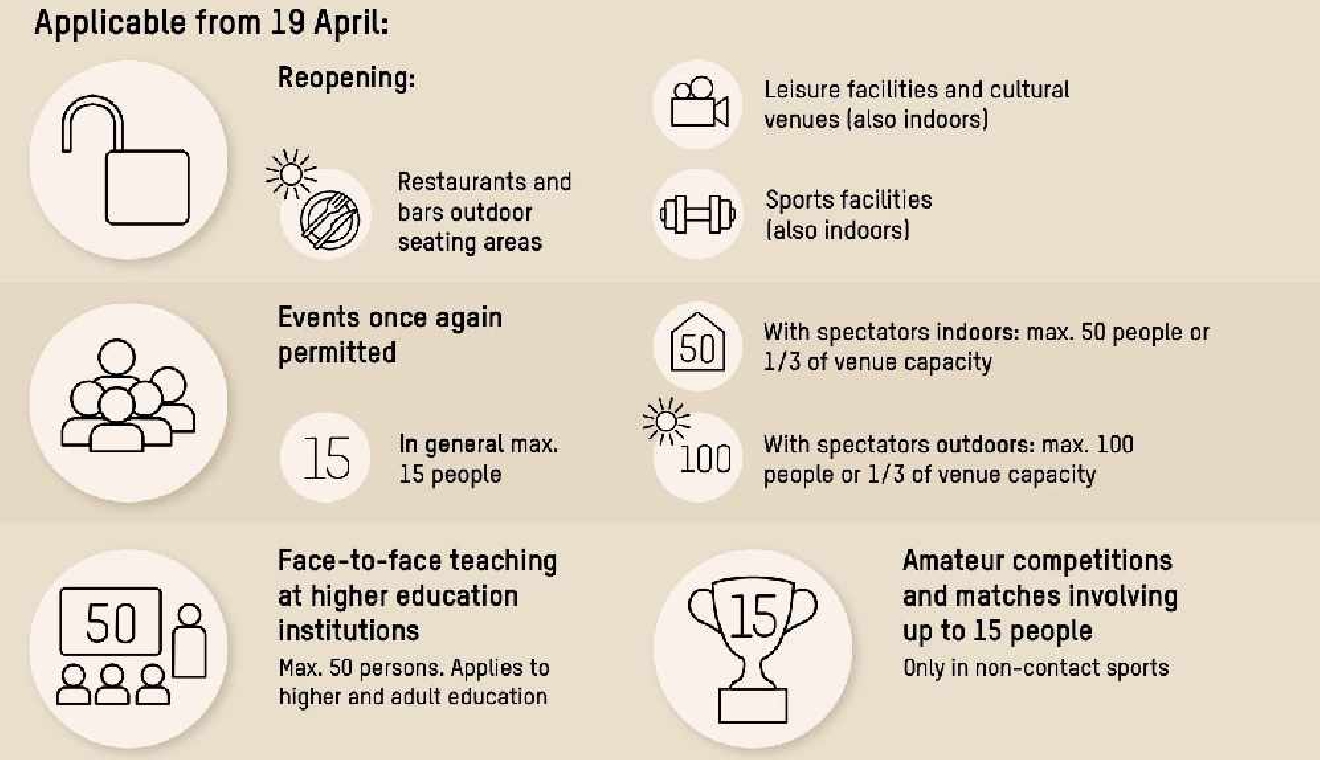 Pixabay
The Federal Council says bar and restaurant terraces can open from Monday as well as a series of further lightening of the restrictions.
University students can return to classes, as can adult education.
Cinemas and theatres can reopen, but with limited seating, as can sporting stadiums for a limited number of spectators.
Small amateur sports can also re-start outdoors. Indoor contact sports are still not permitted.
Museums can start again with small groups.
The health minister, Alain Berset, says everyone still needs to remain cautious and respect health measures.
He says now more than half of those over 80 years old have had two doses of a vaccine and by the end of the month, all those who are at risk will have received at least one dose.