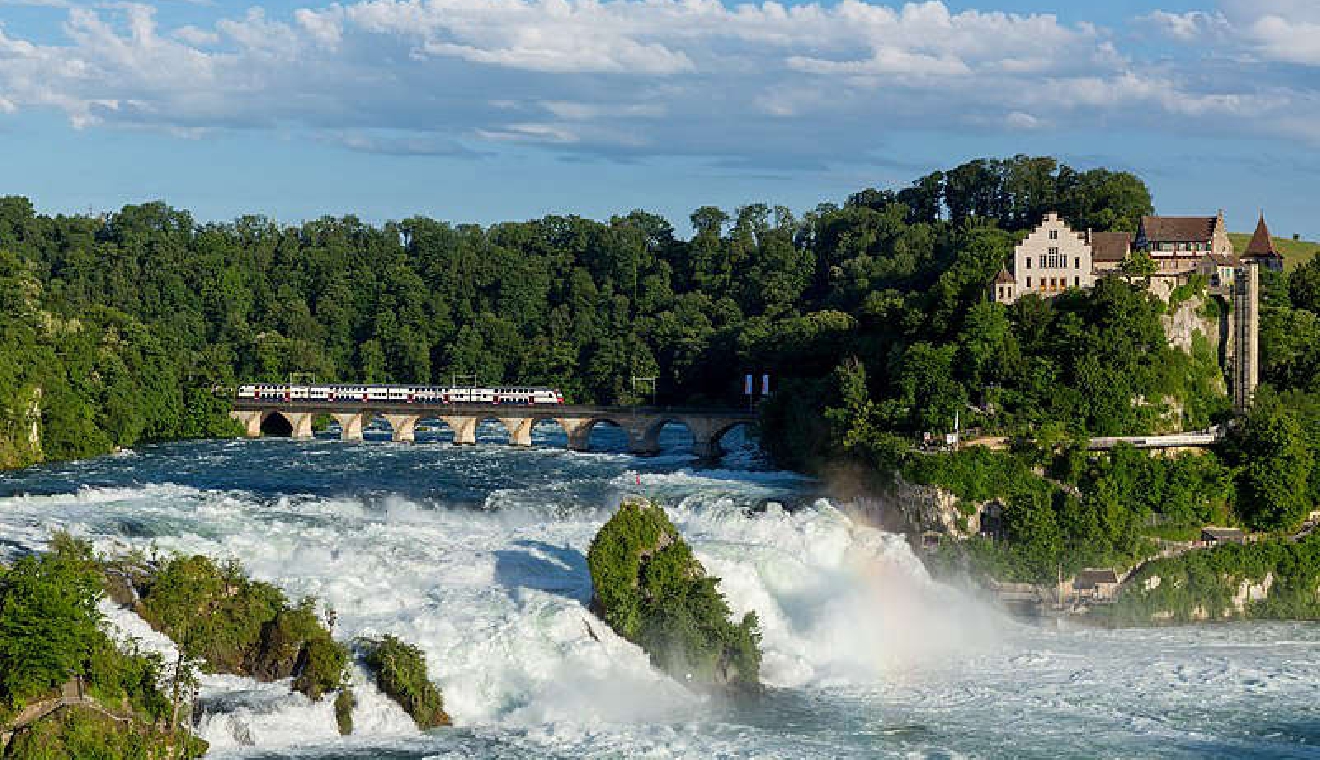 Rhine Falls (c) David Gubler
A group of teenagers are being criticised after they took a daring climb across the Rhine Falls near Schaffhausen.
Because of the drought, the falls are much lower at the moment – which has exposed rocks that are normally under water.
But even flowing at half its normal capacity at this time of year, commentators point out still 300,000 litres pass every second.
Police shouted at the adventurous teens – but no arrests were made and there was no need of a rescue operation.