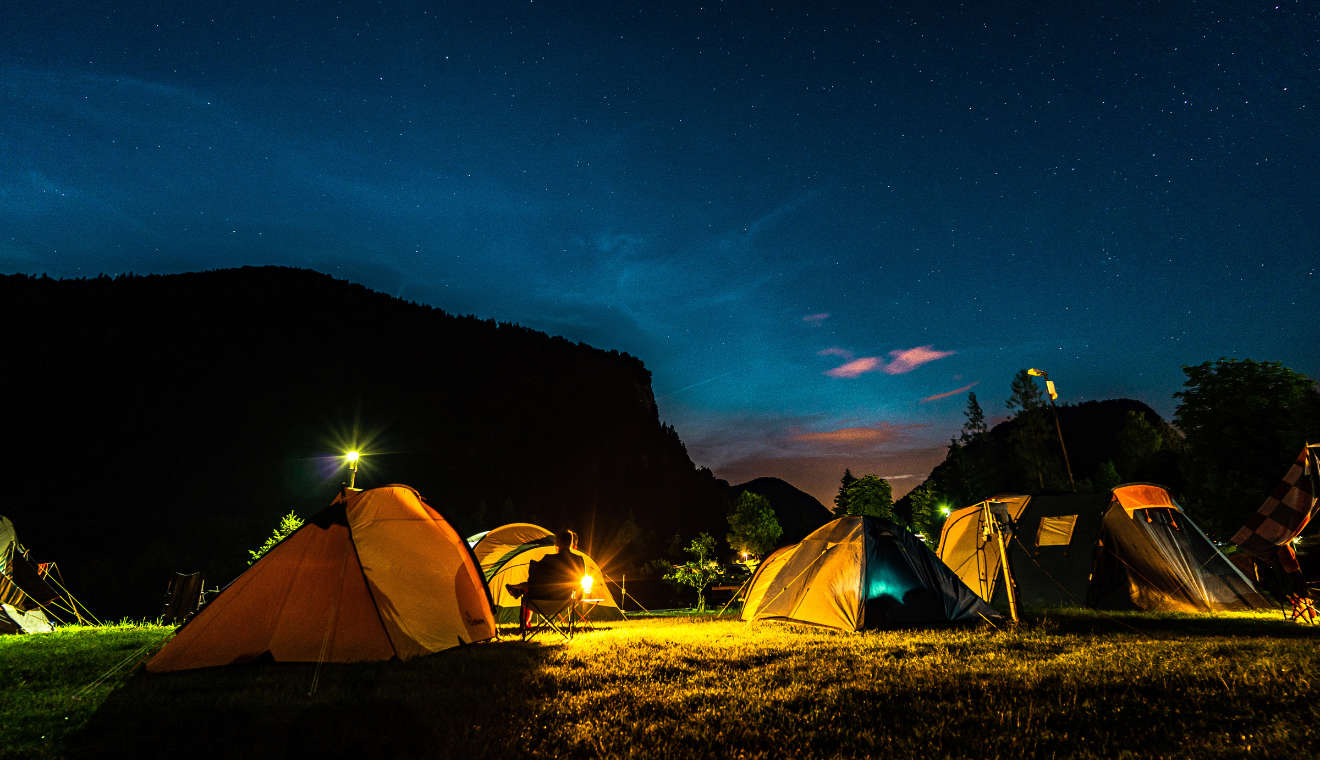 Camping
Around 30'000 young scouts from all over Switzerland have set up camp in the vallée de Conches in the canton of Valais, the largest ever scout camp in the country.
The event, which runs over the next two weeks, takes place every 14 years but was postponed last year due to the pandemic.
It has a total budget of CHF 25million, with half of that financed by contributions from the scouts themselves, a quarter from donations and sponsorship, and the rest from the sale of merchandise and food on the campground.
More than 220 trains and special buses ferried the scouts to the camp over the weekend in a highly choreographed and staggered operation.