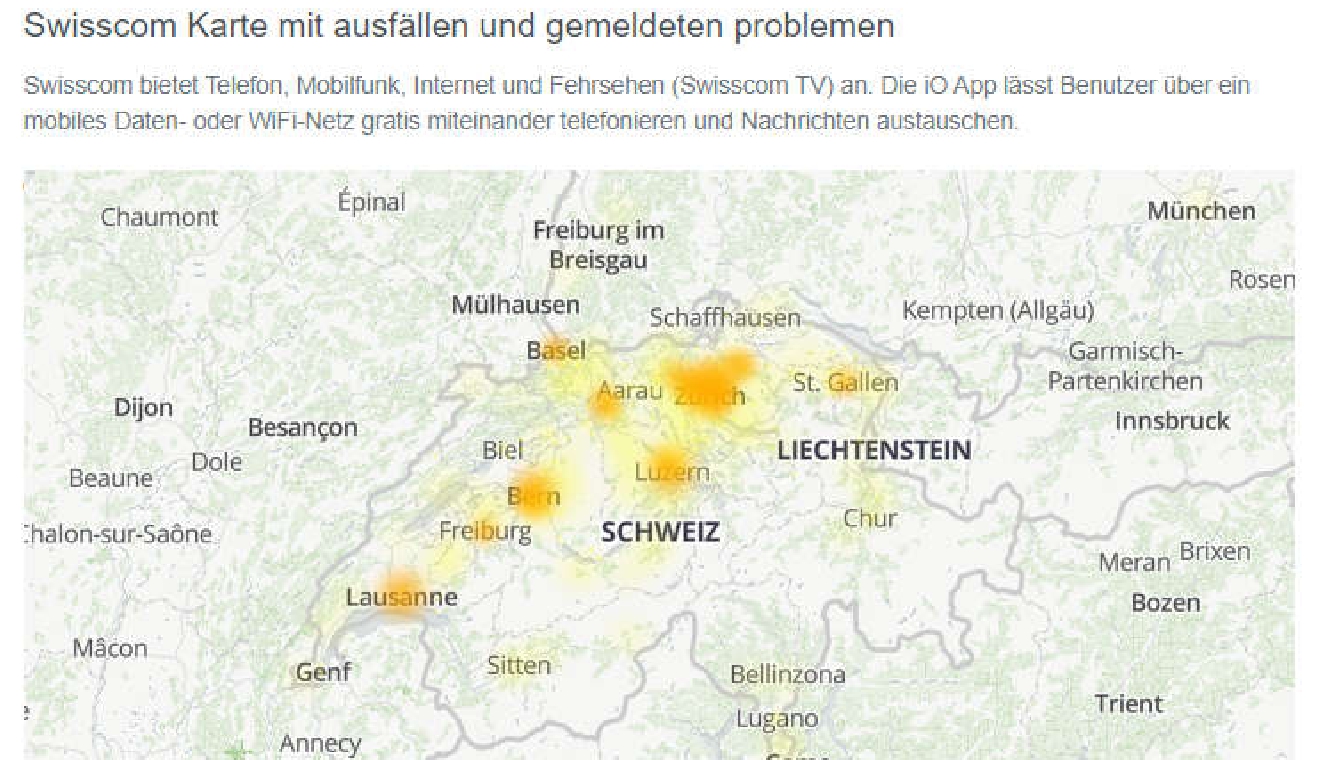 Last night's problems - (c) downdetector
Swisscom suffered another major blackout last night – which affected many customers trying to watch the Champions League semi-final between Villareal and Liverpool.
Swisscom says the outage hit at around 10.30 last night and lasted for about half an hour.
The downdetector site showed the problems were spread from Lausanne to Zurich – but Geneva seems to have been spared.
A series of service problems last year forced Swisscom managers to answer to the government about the quality of its service.