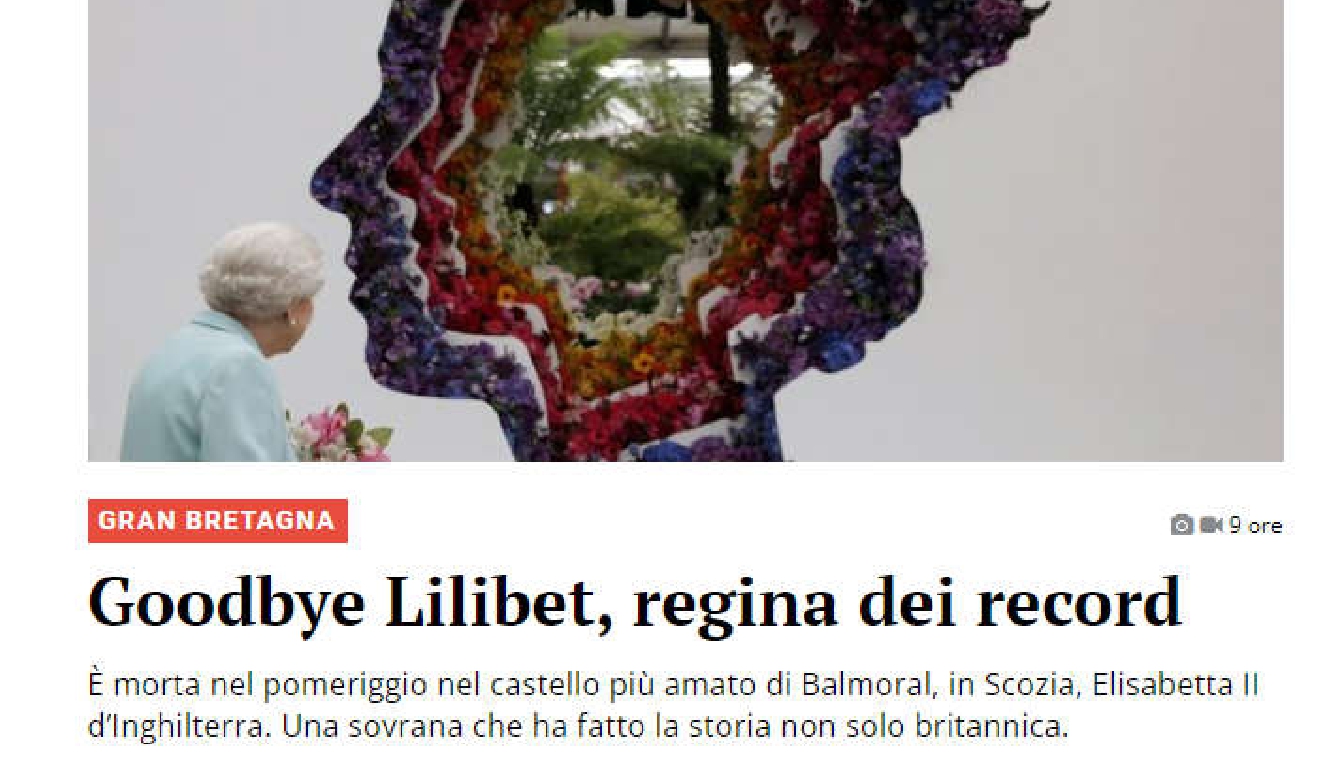 Headline 'LaRegione' in Ticino
The Swiss papers are all leading with the death of the Queen this morning.
The country's biggest selling paper, the Blick, carries several different articles about the death and a profile of King Charles III, noting his strong commitment to the environment over the years.
The Tribune de Genève leads with the crowds outside Buckingham Palace and has comments from many outside the gates telling their stories of the Queen.
In Zurich, the NZZ, says the Queen was a 'haven of peace'. In several follow-up articles, the paper highlights what's likely to happen in the UK over the next few days and also points out the country is now at a turning point.
The Bern paper, Der Bund, carries a portrait of the queen on the front page and tells the story about how she become the head of state by accident after the abdication of her uncle, King Edward VIII.
The Basler Zeitung says the death is an end of an era in the UK.
In Ticino, La Regione, has the simple headline – 'Goodbye Lillibet' using the Queen's informal family name.