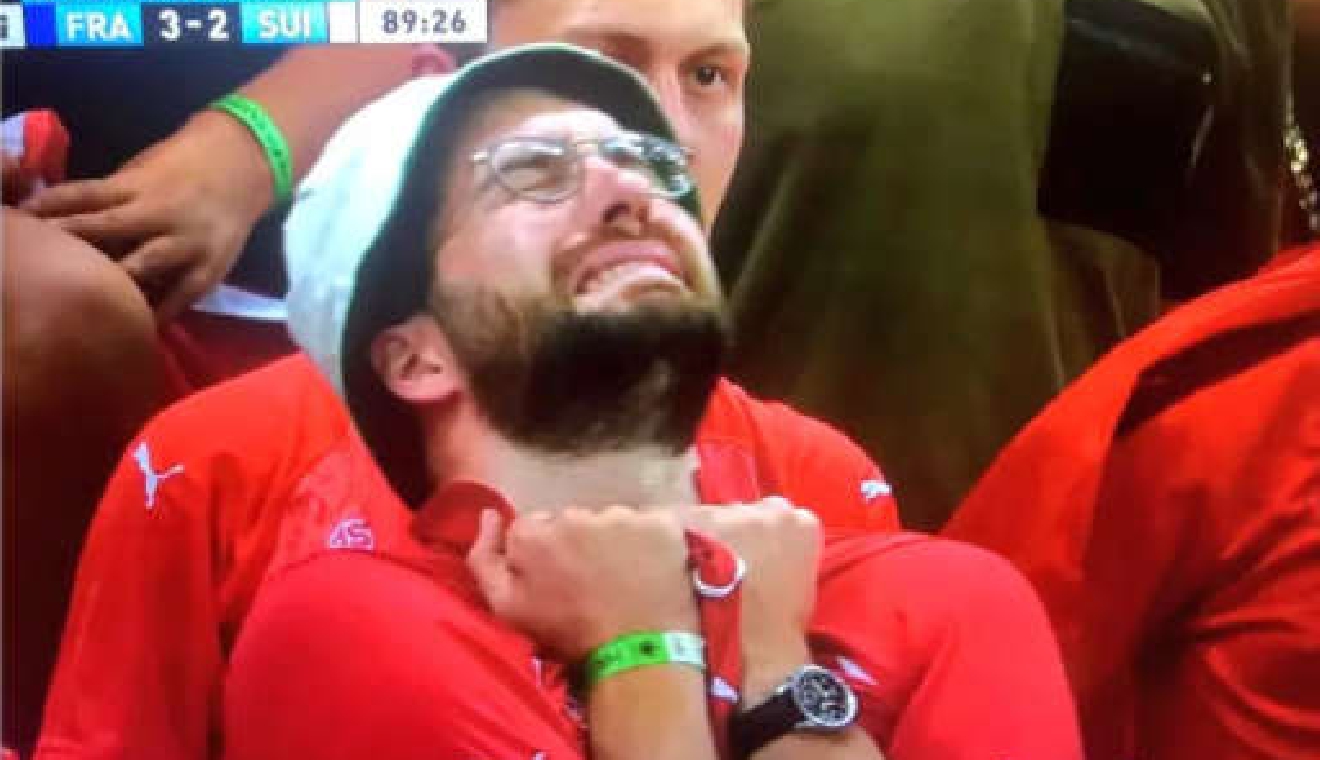 Twitter
He didn't really want all the attention - but he's making the most of it and also has the chance to save some lives.
28-year-old Luca Loutenbach is the Swiss soccer fan who's become an internet star with his passionate support.
It's his genuineness that's appealing.
SWISS International airlines have offered him a free flight to St Petersburg to watch tonight's game, Red Bull is sending him drinks, Swiss Tourism is offering him a wellness weekend to recover from the stress of watching the game.
But the federal government is also taking notice.
The Health Office says they would like him to help with a campaign to get those reluctant to take a vaccine to sign up for a jab. They believe he will be particularly effective to persuade young men.
Marketing experts says it's the fact that this is all rather accidental for Luca which what makes his image so powerful. But really only for a while, no one expects him to make a fortune out of this.
But it'll be fun for a while.