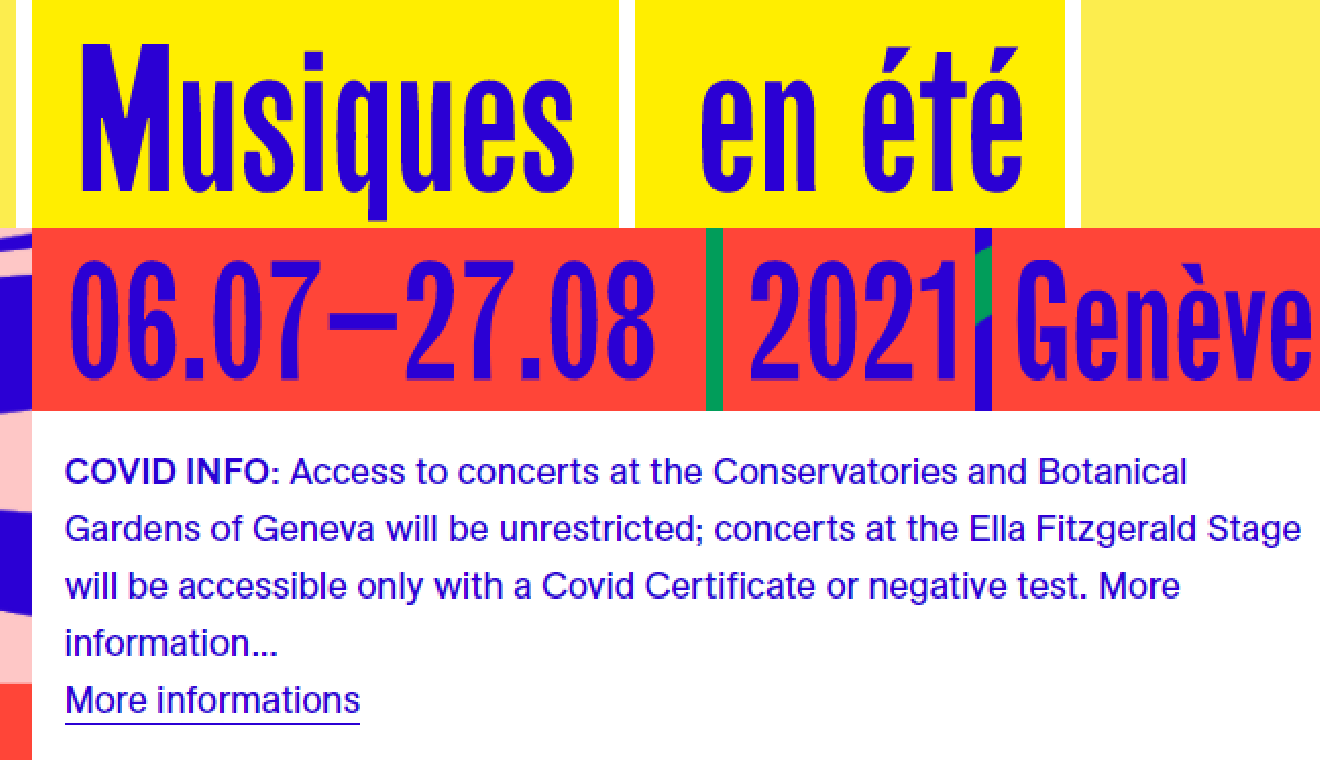 Musiques en été
There'll be outdoor music this summer in Geneva – without masks.
From today until the end of August, 32 different concerts will be held at the Botanical Gardens, the Conservatory and then at the Parc La Grange – which will be able to cater for 3,000 people.
You will need a vaccination certificate or negative test in the last 48 hours to enter for the Parc La Grange. But once inside, you won't need to wear a mask.
Music will range from electro to jazz to classical to pop.