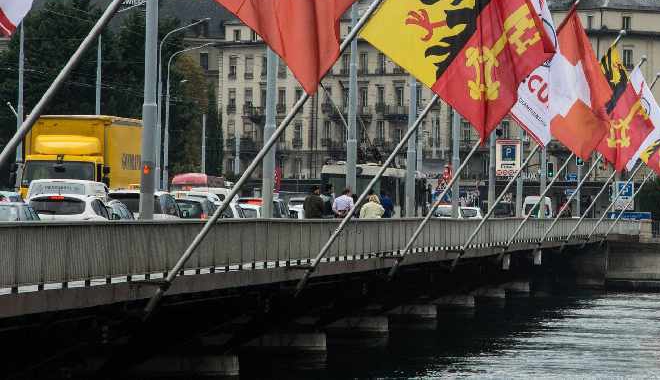 So far so good – is the message from canton Geneva as work gets underway on the Mont-Blanc Bridge in the centre of town.
The first major renovations for more than 50 years will be continuing throughout the summer.
Despite several lanes being closed to traffic, waiting times were up from a normal 5 minutes to 12.
But the department of infrastructure says it will be keeping an eye on the situation and the end of compulsory home working may have an effect.
The TPG has diverted 7 bus lines due to the work – but there were only slight delays on the network.
But traffic is lighter than pre-pandemic days – and the recommendation remains to leave the car at home if you can.