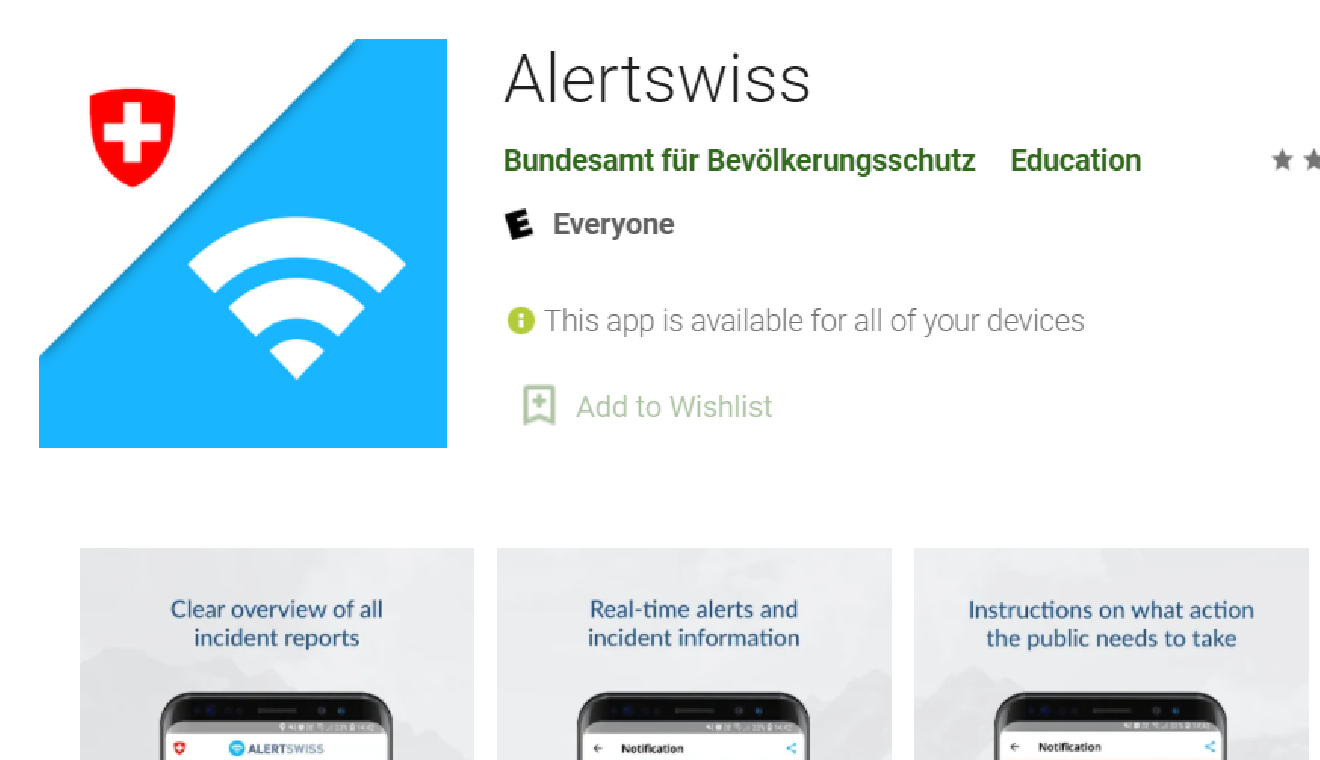 Alertswiss
Yesterday's siren test is being hailed a success with 99% working well. essages.
The same result as last year - but the year before, the figure was 98% - which was considered problematic.
There are 5,000 fixed sirens and a further 2,200 mobile units.
The test is run by the Federal Office for the Protection of the Population.
At the same time, anyone who had downloaded the AlertSuisse app also received test m