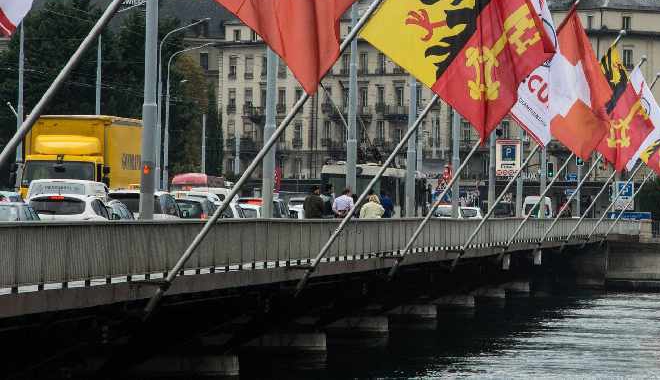 A pedestrian has suffered life-threatening injuries after colliding with a car just before the Pont du Mont Blanc in Geneva yesterday evening.
As a result, the bridge was closed heading south. Traffic jams formed on both sides.
The exact circumstances of the accident remain unclear, but it is thought that the pedestrian was crossing the road when hit by the car.