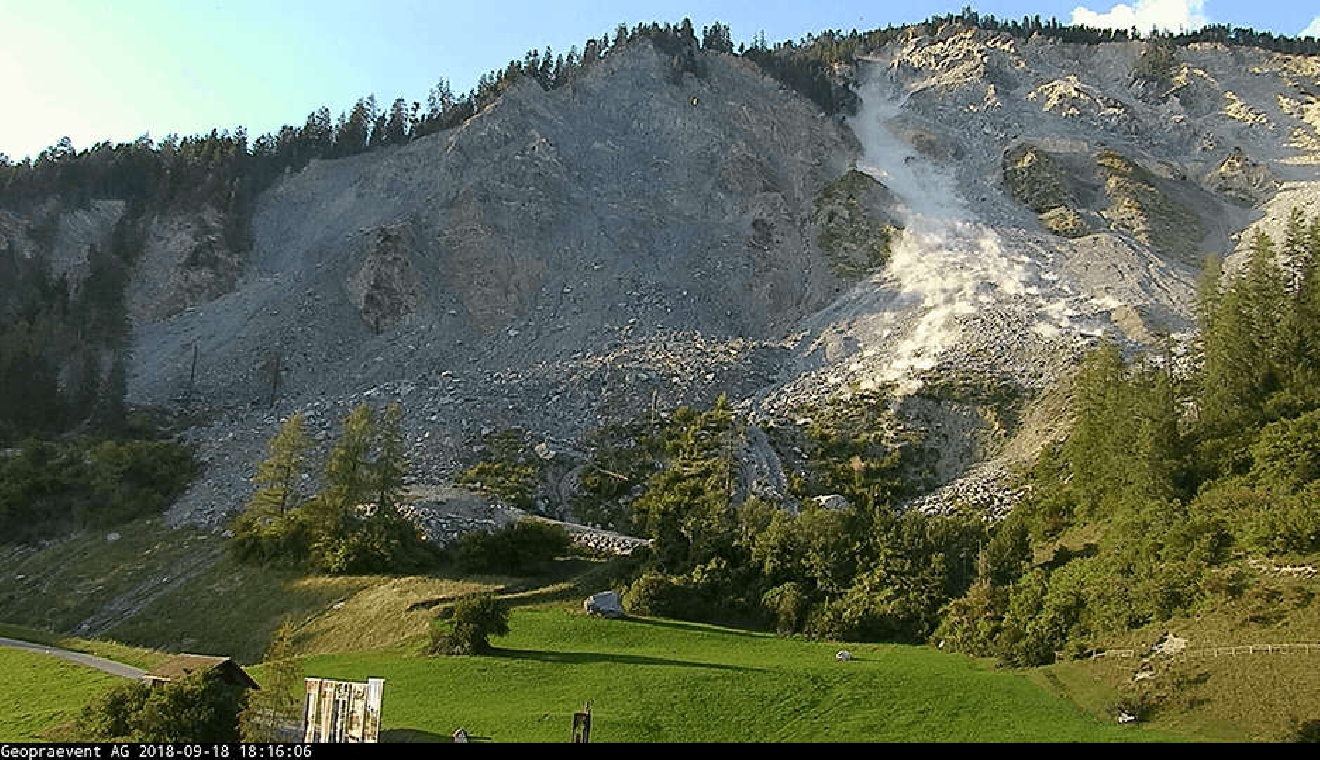 (c) Geopraevent
Residents in the threatened village of Brienz in Graubünden were allowed to visit their homes briefly yesterday.
The village has been evacuated due to fears of an impending rock fall.
The villagers were allowed to visit their home for around an hour and gather any essential items.
While there's no further information when the alert wll be lifted, geologists say they believe large landslides are less likely, but boulders continue to crash down the mountain.
A time-lapse video has been released which shows the mountain is falling at just under a metre every 24 hours – about ten times faster than a month ago.
Experts warn it could be weeks before people will be allowed back into their homes.