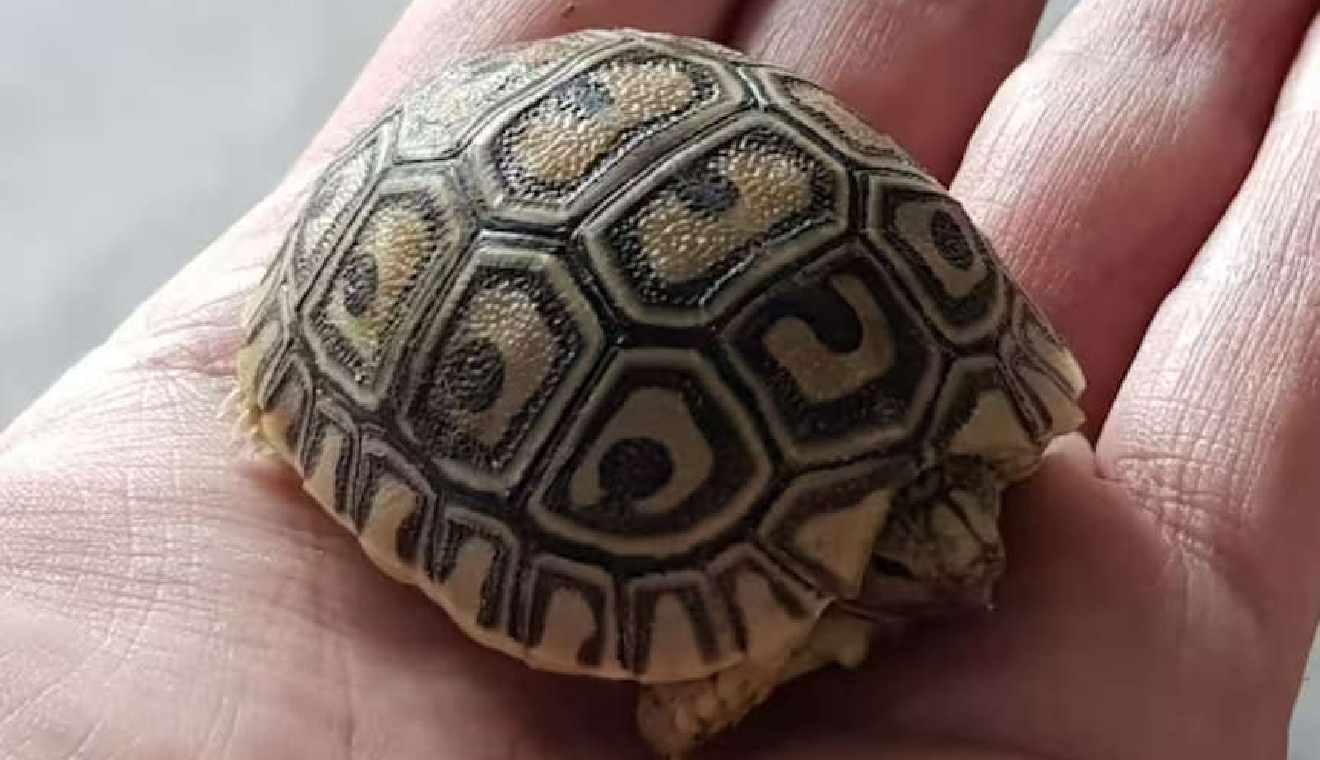 Leopard tortoise (c) Kapo SO
Police in Solothurn are appealing for witnesses after nine endangered leopard tortoises were stolen from a pet shop in Zuchwil.

Any trade in the animals requires a certificate – and they are frequently found on the black market.
The tortoises are native to sub-Saharan Africa. When fully grown, they can weigh up to 20 kilos. But the stolen animals are newly hatched – born only last year and are between 6 and 12 cm long and weigh between 20 and 40 grams.
Anyone with any information is asked to contact Solothurn Cantonal Police.