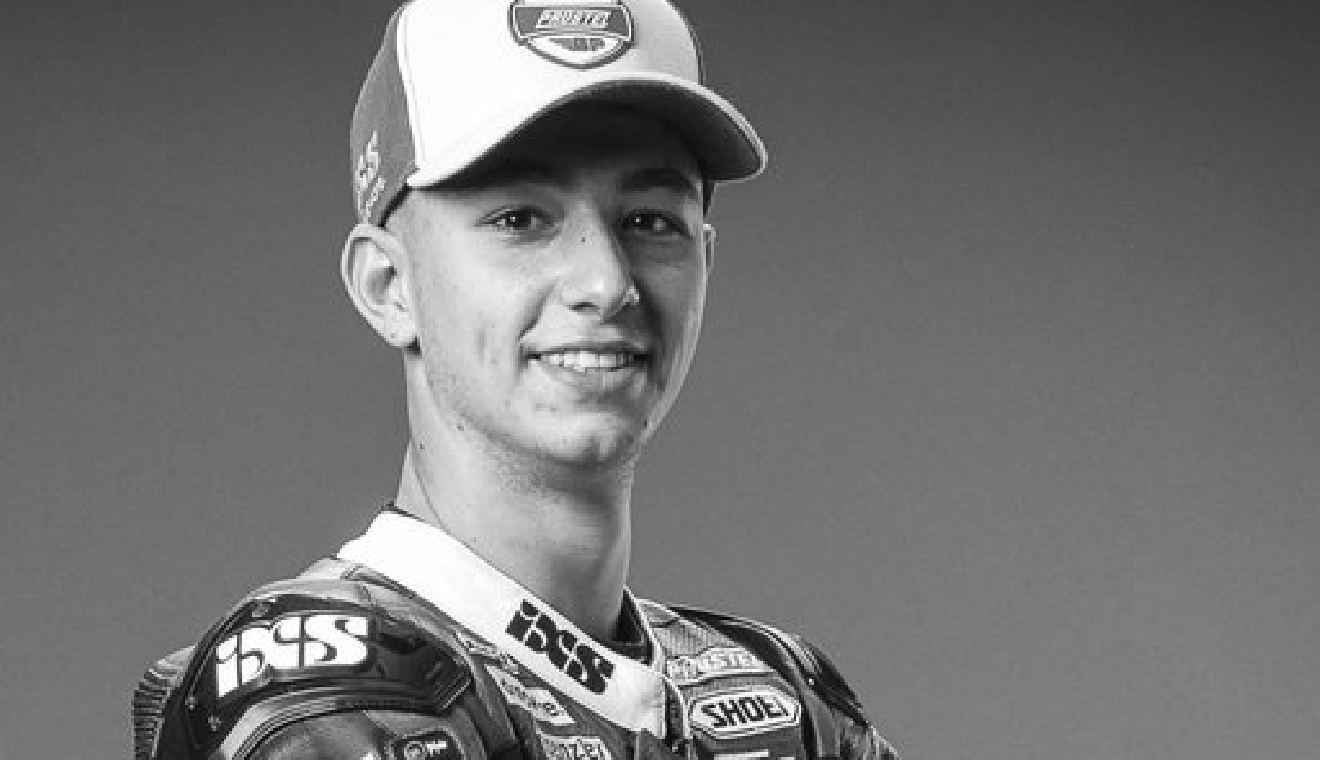 MotoGP Twitter
The motorcycling world is mourning the death of 19-year-old Swiss rider Jason Dupasquier.
The young promising rider died yesterday in Florence after an horrendous crash on Saturday during qualifying for the Italian GP.
The Fribourg rider came off his bike and then was struck by two other riders behind him.
The hospital issued a statement saying he died from multiple traumas.
Yesterday's main race went ahead, after a minute's silence to honour Dupasquier.
It was won by Fabio Quartararo. After the race and before heading back to the pits, the winner stopped at the crash site and paid tribute to the popular rider.