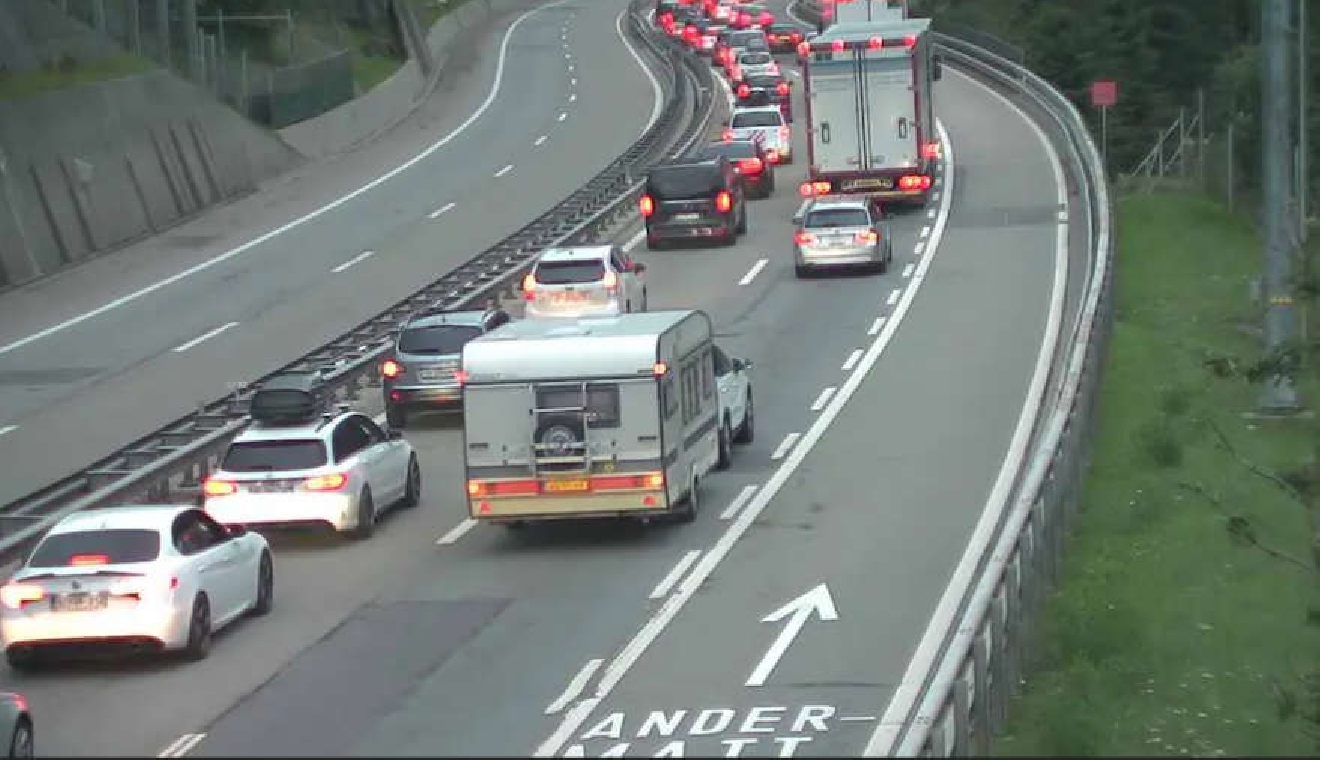 Webcam (file image)
The Gotthard Tunnel was busy over the weekend with thousands trying to find slightly warmer temperatures.
Yesterday afternoon there were queues of almost two hours to get through to Ticino. Cars lined up for more than 10km.
But was it worth it? North of the Alps temperatures hovered between 15 and 19. In Lugano it was up at 23.