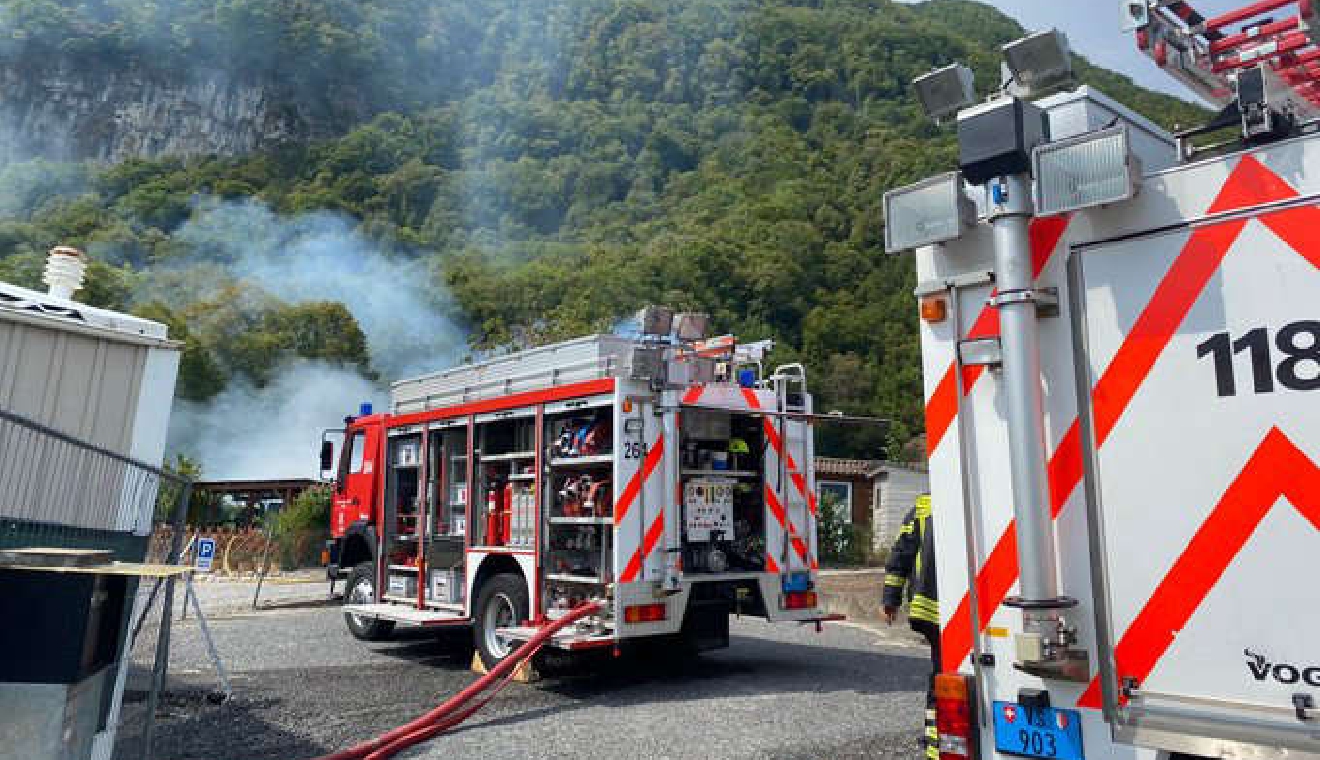 Kapo VS
Two mobile homes in canton Valais have been destroyed in a fire after one of the neighbours decided to tried to control, the undergrowth by burning it – during a drought.
The fire at the Camping des Ravers in Les Evouettes not just destroyed two homes, but also treasured family memories and a box containing CHF 4,000.
Witnesses told the press they saw the neighbour using a flame to try to clear a patch of land. The neighbour is not commenting.
The Valais fire brigade sent 25 fire fighters to bring the blaze under control. Their main concern was to stop the fire reaching a nearby forest.
The fire is now being investigated. No one was injured.