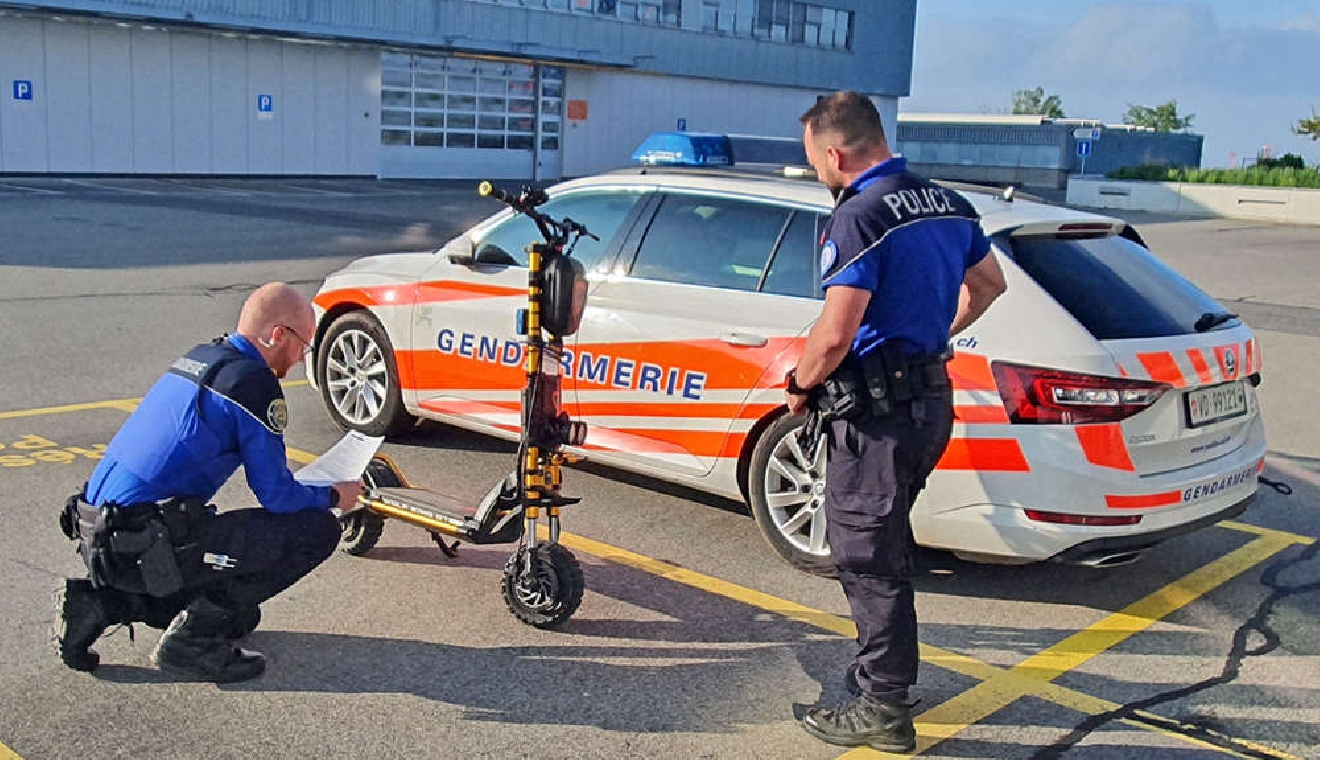 Kapo VD
Vaud police have seized an electric scooter that was capable of travelling at 130 kph. The legal limit for e-scooters is 20.
Police were alerted by witnesses that saw the scooter, which had two people on board, heading up a hill at a speed estimated as 60 kph.
They were stopped at Epalinges.
The 30-year-old driver instantly admitted he had been taking drugs – he later tested positive for cocaine.
Meanwhile, the scooter was taken to a police testing centre, where the top speed was shown to be 133 kph.