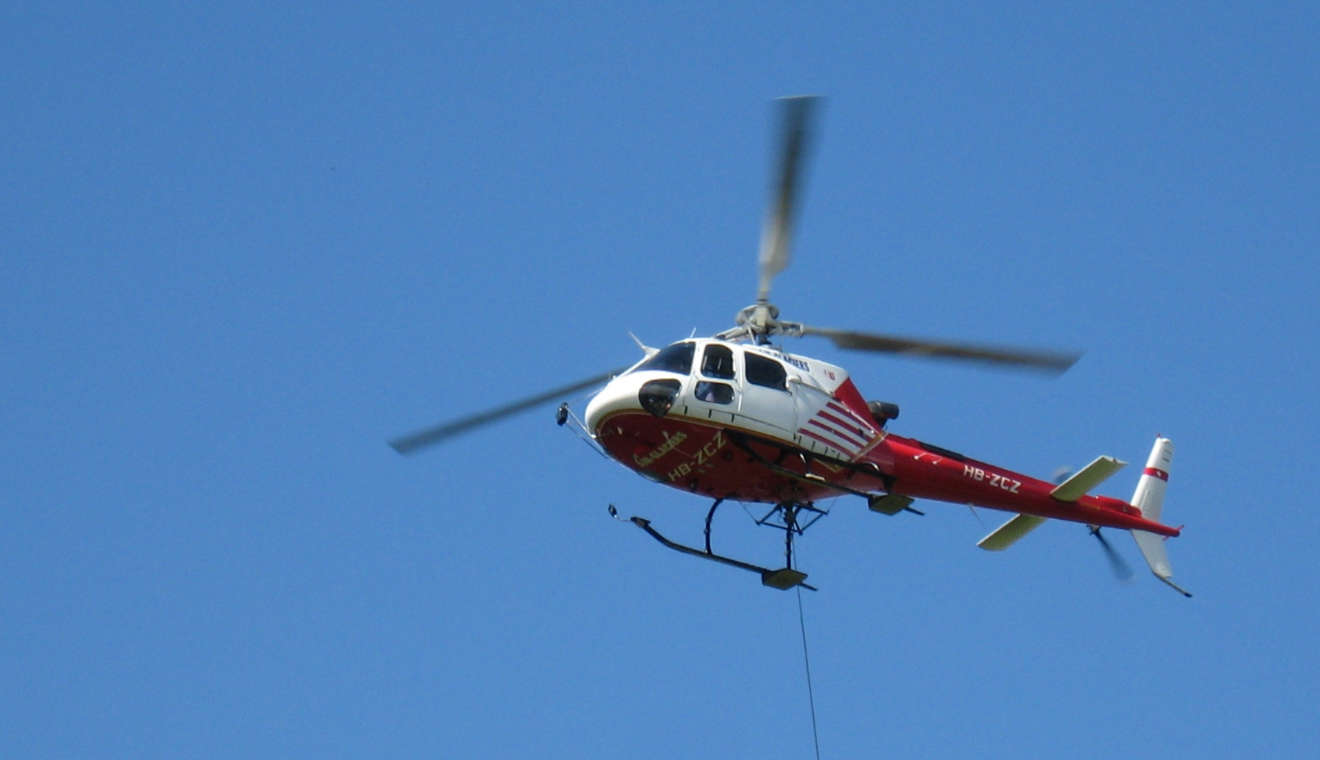 (c) Rega
One teenager has died and two others are in a serious condition after falling from a mountain near the town of Blenio in Ticino yesterday afternoon.
A 14-year-old Italian resident fell around 100 meters, hitting another member of his group who also fell. Then another teen tried to help them, who then also fell.
The teen who fell first was declared dead at the scene – the other two were airlifted to hospital in a critical condition.