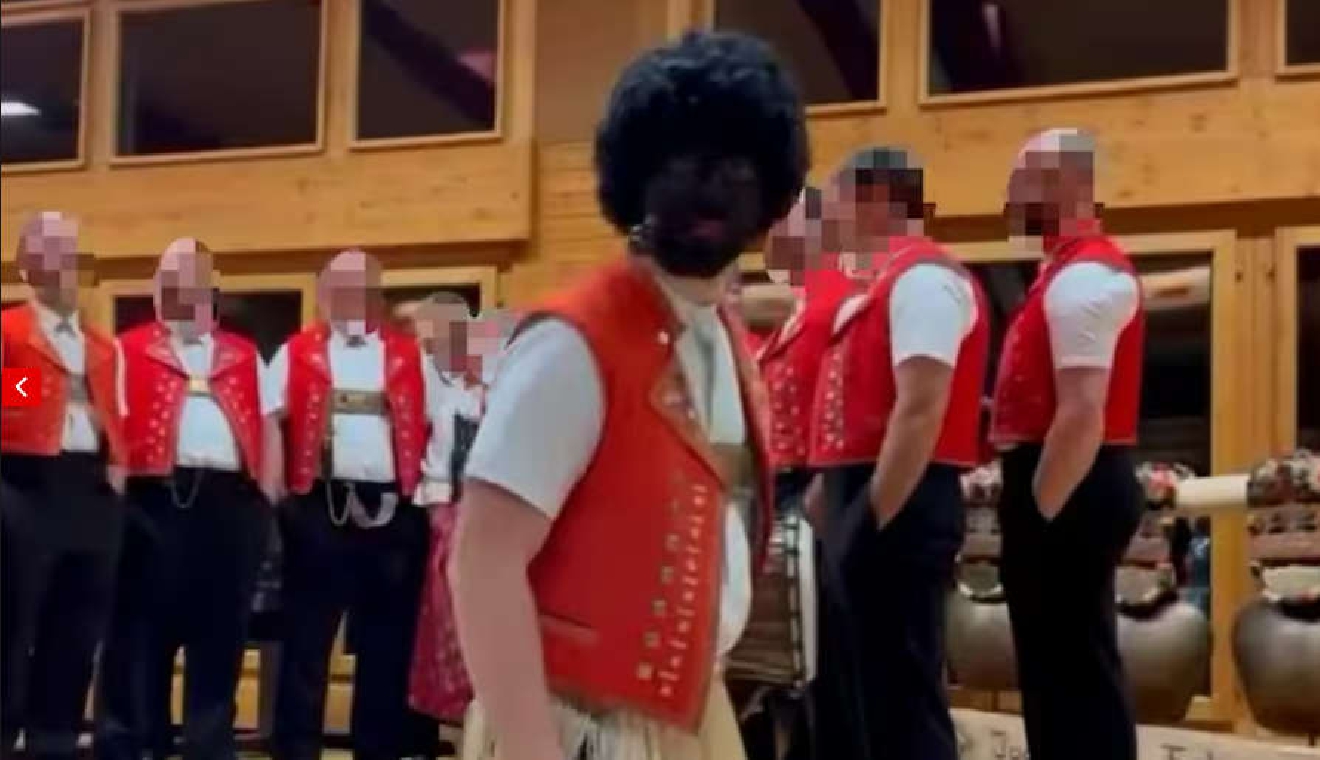 (c) Screenshot/20mins
Cantonal prosecutors in Appenzell have dropped racism charges against a member of a yodelling group who used blackface and a large afro style wig as part of the performance.
The Federal Commission against Racism said the show in November last year was 'tasteless and racist' and was intended to degrade black people for general amusement – and called on prosecutors to take action.
Authorities in Appenzell Ausserrhoden examined the case and decided not to bring charges.
Prosecutors said there was a case of blackfacing, but the performer made no racist or derogatory statements – and the the case should be seen within the context of a carnival.