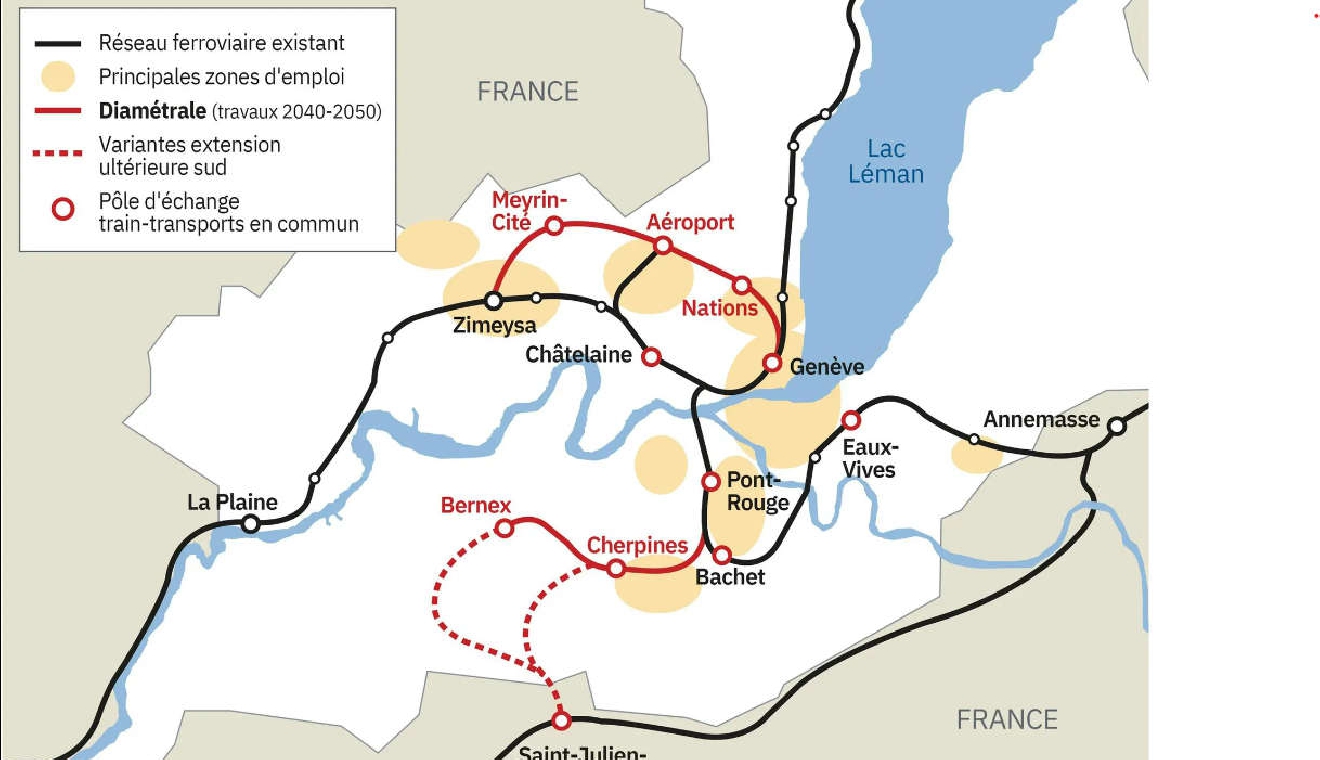 (c) Canton Geneva
Canton Geneva has unveiled a major new transport plan.

The transport minister, Serge dal Busco, says with the success of the Léman Express – there's an urgency to build more train lines.
The idea would be for lines running from Bernex through the city to Gland in canton Vaud and crossing the border into France, potentially serving Divonne.
The plan would also mean the extension of several tram lines. It's expected the cost could be CHF 3bn.
There's a lot of work to do first, including finding the money.
Work wouldn't start until 2040 and then it would be finished by 2050.