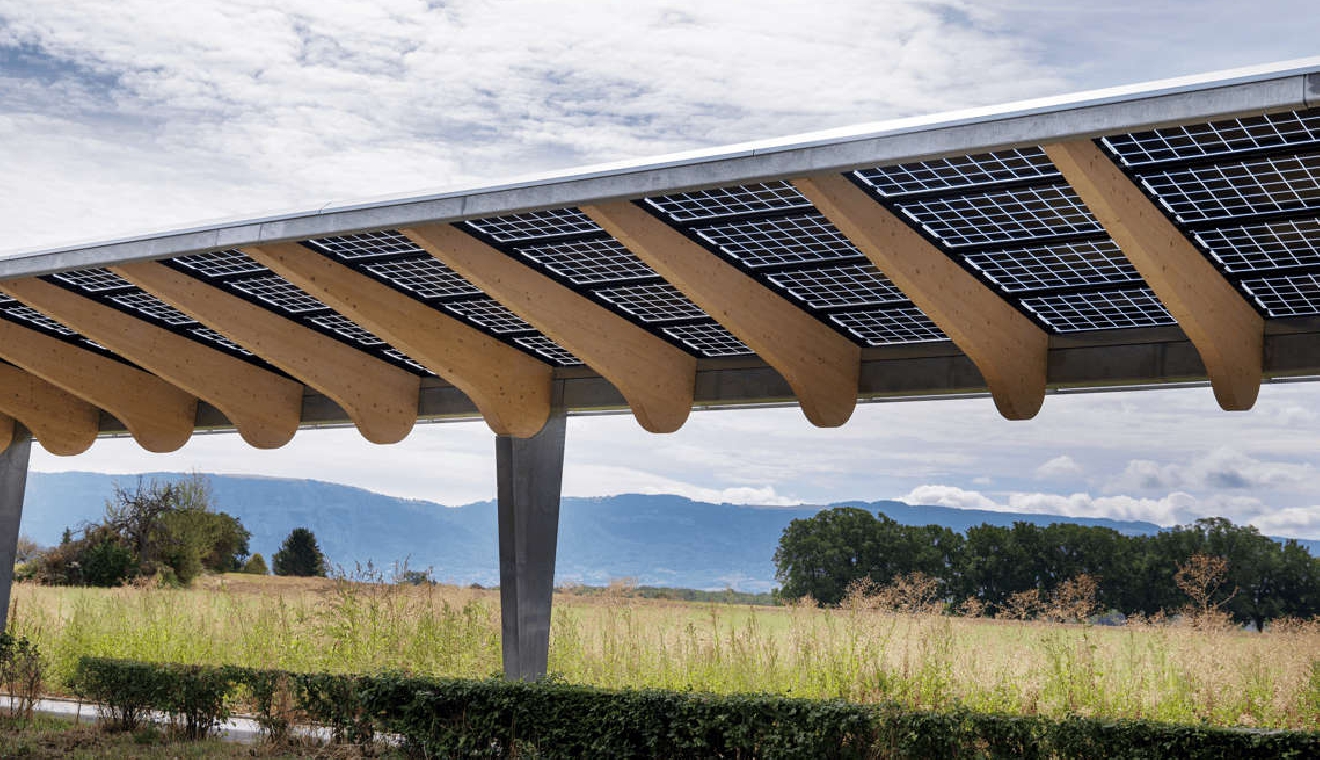 Solar bike lane (c) SIG
A new 200 meter covered cycle path has been opened in Satigny in canton Geneva.
It's lined with over 450 solar panels.
While keeping cyclists either in the shade or in the dry – they'll generate enough electricity to power 65 homes.
It's been opened by the utility company, the SIG, after a competition for the most innovative idea.
It cost CHF 1.5m.
The installation will be evaluated for its effectiveness and if successful could be rolled out elsewhere in the canton.