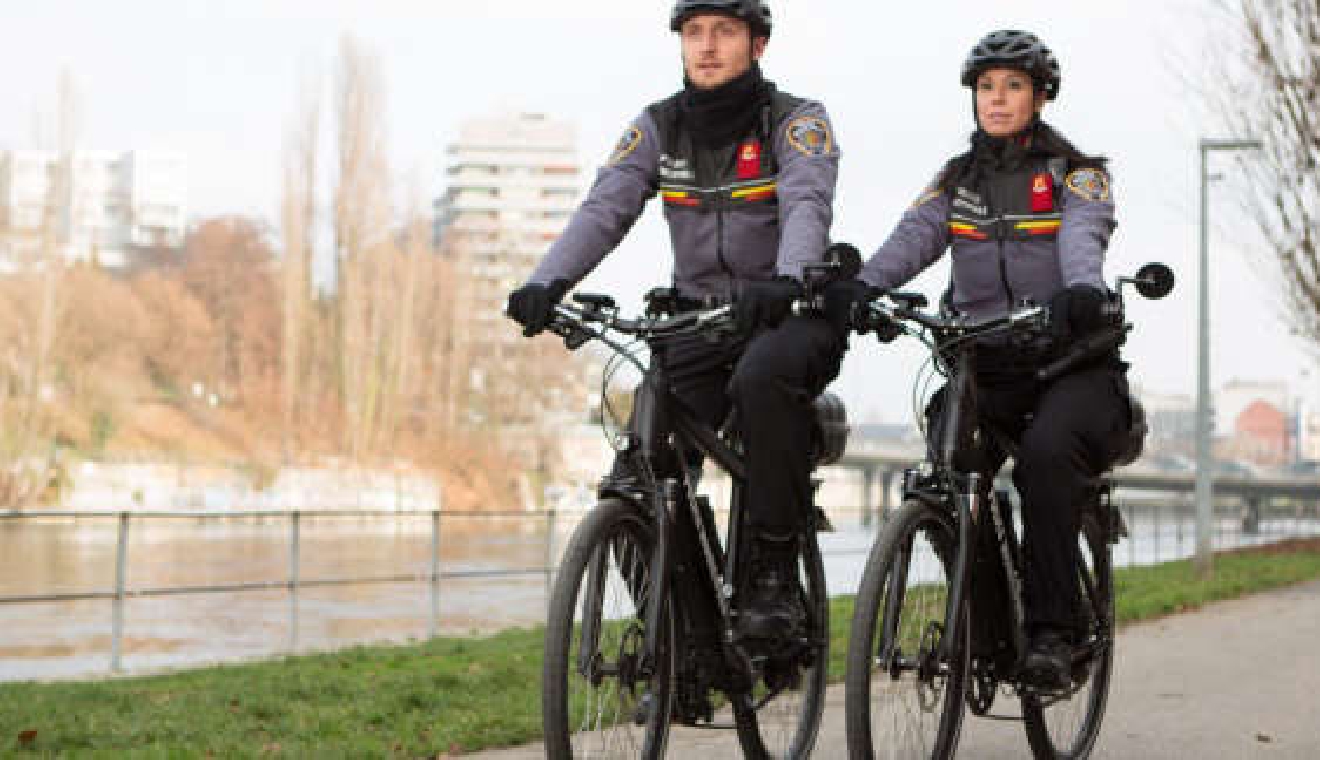 ge.ch
Geneva's municipal police have set up a new bike unit.
The officers have had training from police officers in Seattle in the United States.
While seeing police on bikes is not new – this team is now trained on how to use the bike in a pursuit, as a shield if being attacked and even as a weapon if necessary.
The techniques are in use all over the world – so the police are using English for the name of the unit, simply 'Bike Police'.
They will soon be issued with especially designed mountain bikes. Their main areas of operation will be around the lake.