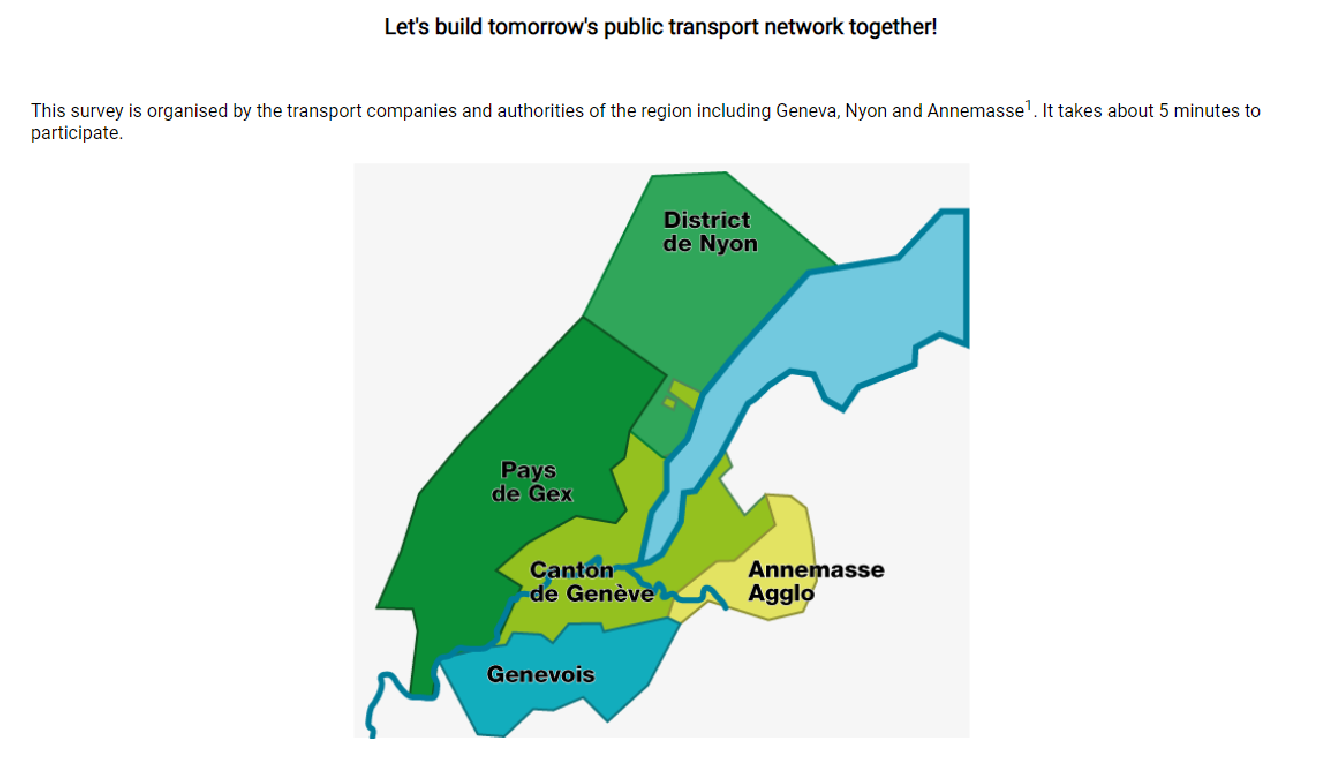 Grand Genève
The public transport companies across Grand Genève have launched a major survey to find out how people are using the services.
This is the first time such a survey has been carried out for 10 years.
The aim is to optimize timetables and determine the usefulness of routes.
Grand Genève includes canton Geneva, the Nyon region of canton Vaud, as well as Annemasse and the Pays de Gex in France.
There's an online questionnaire – which is also available in English – and for those who are willing to be more helpful – there's an app which will track your movements using GPS. The authorities say such data will be treated with the strictest confidence.