Twitter @eatworkkite
Zurich has been severely battered by an intense overnight storm. Forecasters issued tweets speaking of 'unleashed forces of nature'.
Hail and heavy rain turned roads into rivers and caused flooding. Emergency services were overwhelmed and appealed to residents not to call them unless it was a genuine emergency and try to deal with floods in their home by themselves.
Trees were brought down and cars smashed.
The worst affected areas were north and west of Zurich and parts of Winterthur.
One twitter user, Isla Munro, says the storm sounded like a tornado. She told WRS, 'I am not convinced this was 'just' a thunderstorm. Will be interesting to see what the experts say when the damage has been properly surveyed.
'We experienced it as a tornado or something very similar. I am from Wellington in New Zealand, where we get 1-150kmh winds on a reasonably regular basis, and what we had here last night was worse than anything I've ever experienced storm-wise by a significant margin'.
Trees in the Käferberg forest were ripped up from the roots.
Public transport remains affected and commuters are being urged to stay patient.
At the moment there are no reports of injuries.
Pictures (c) Isla Munro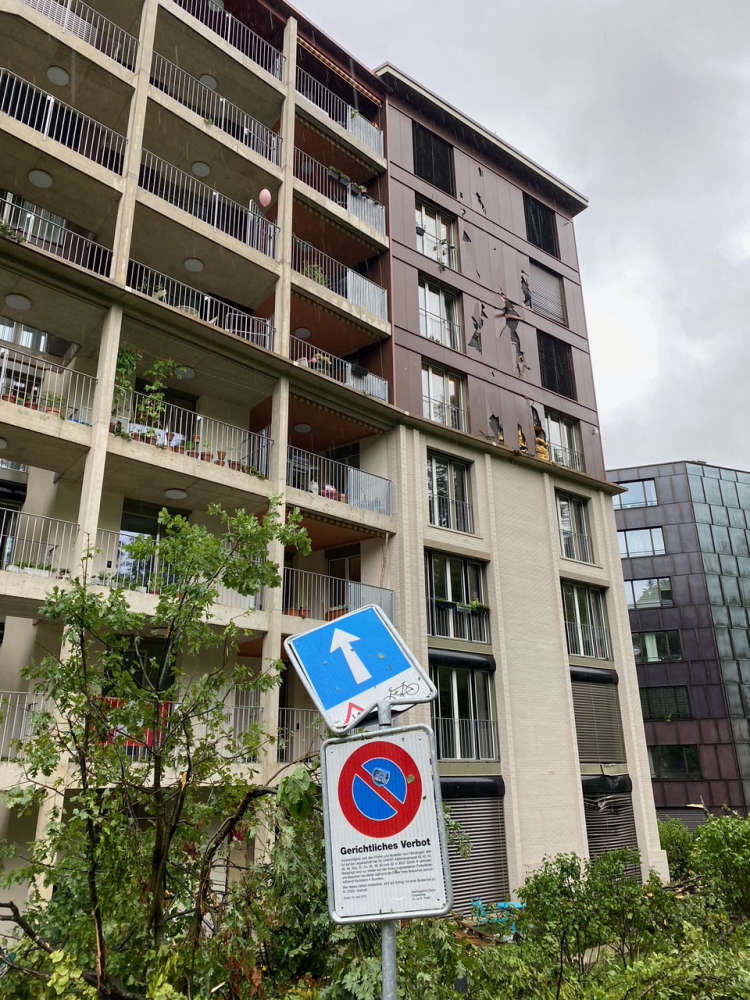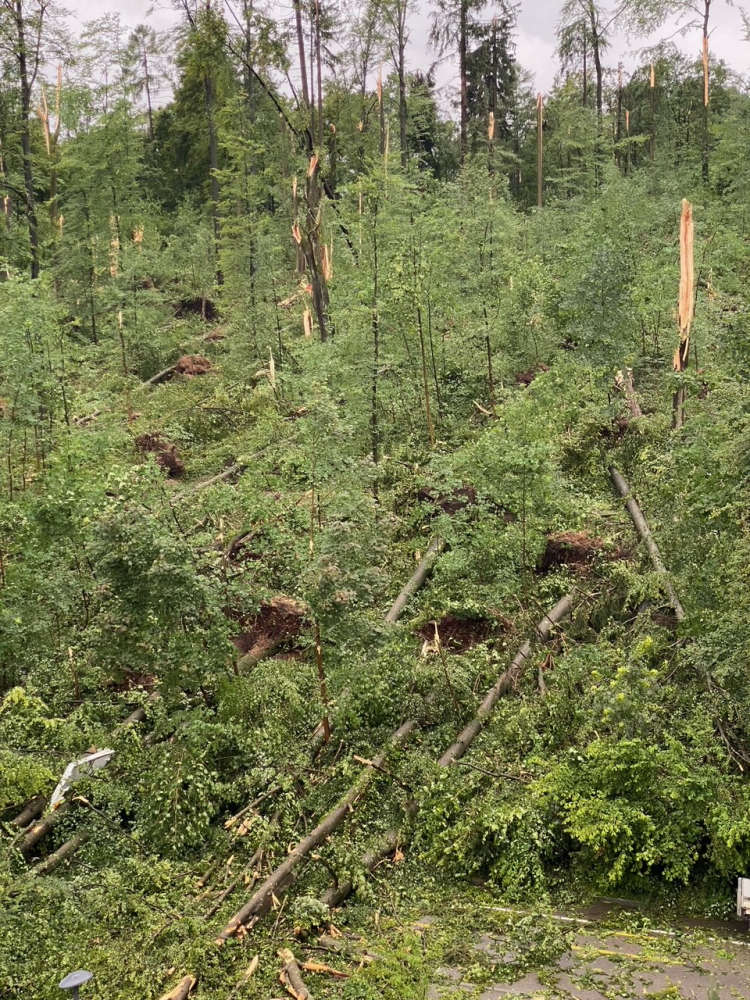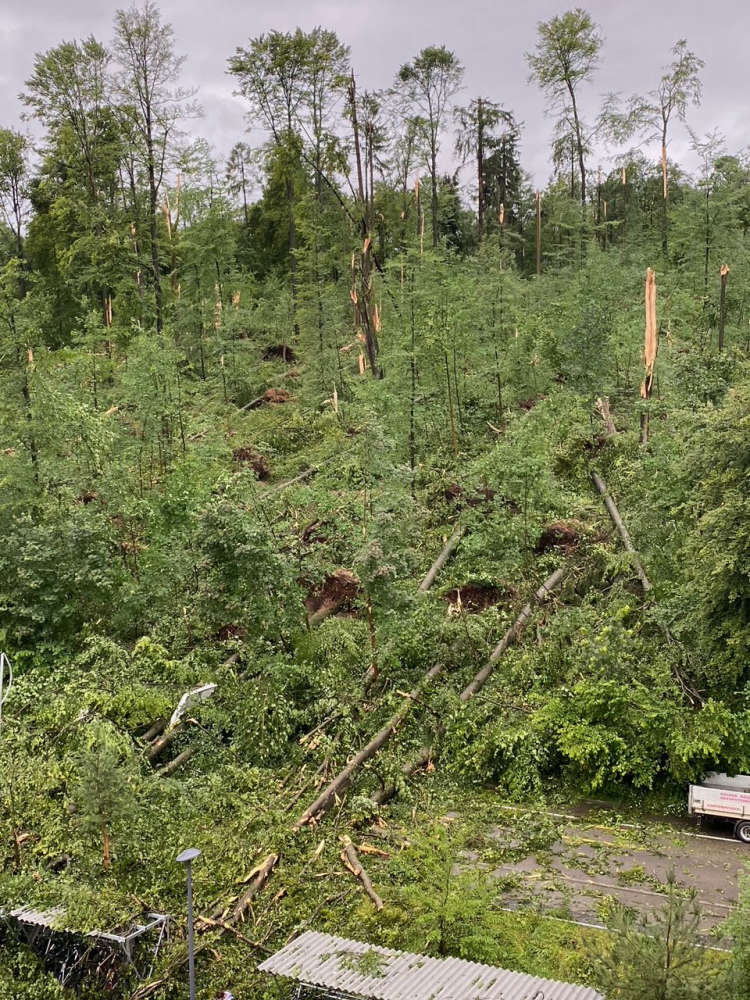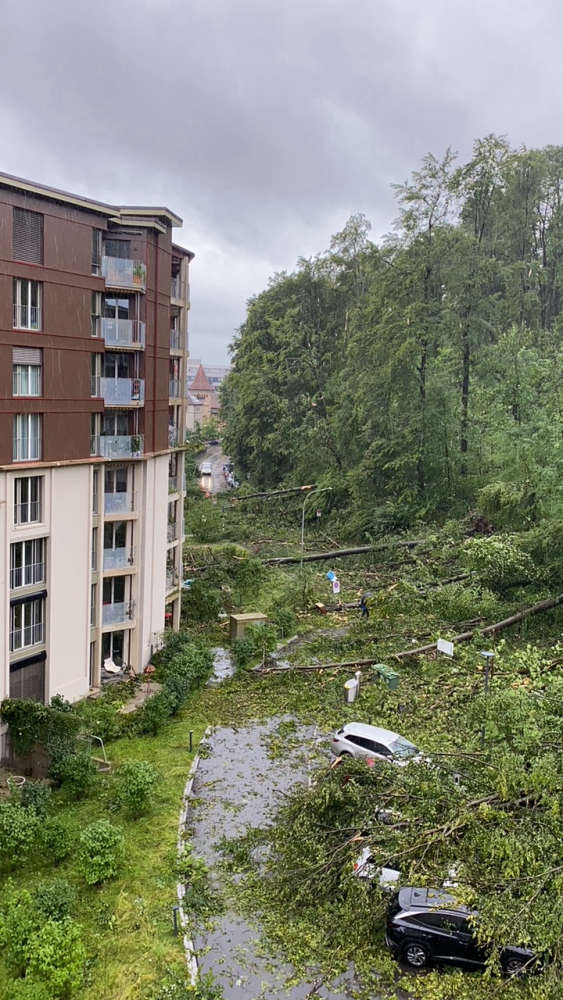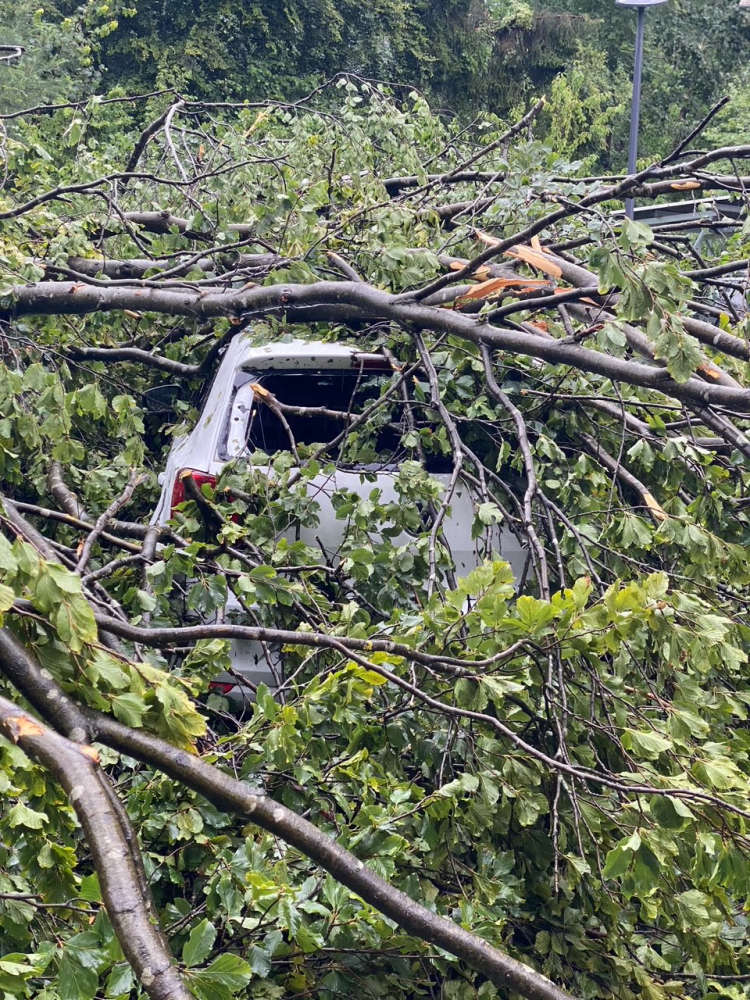 And the forest before the storm: