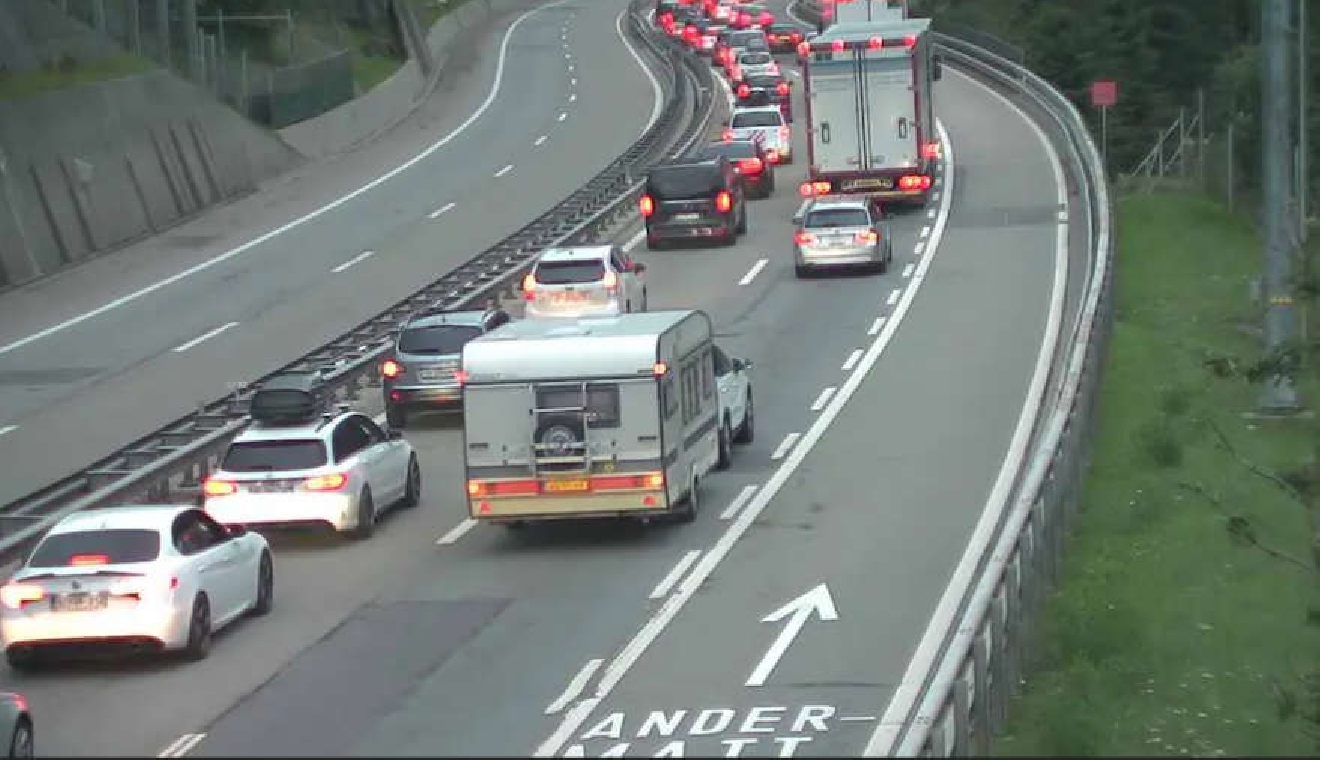 Webcam Screenshot
There were major traffic jams heading to the Gotthard Tunnel over the weekend as many schools in German speaking areas and in Germany itself start their summer holidays.
Even those who decided on a night drive found themselves in a major queue. The motoring organisation, the TCS, says there was a 9 km line heading for the tunnel at 2am on Saturday.
Then it got worse, by 6am it was 11 km and that afternoon, 15 km.
It wasn't just the wait to get through the tunnel, there were other bottlenecks further back. But it didn't end there, for those heading for Italy jams continued through Ticino.
It would have taken some drivers 6 hours just to travel 150 km.