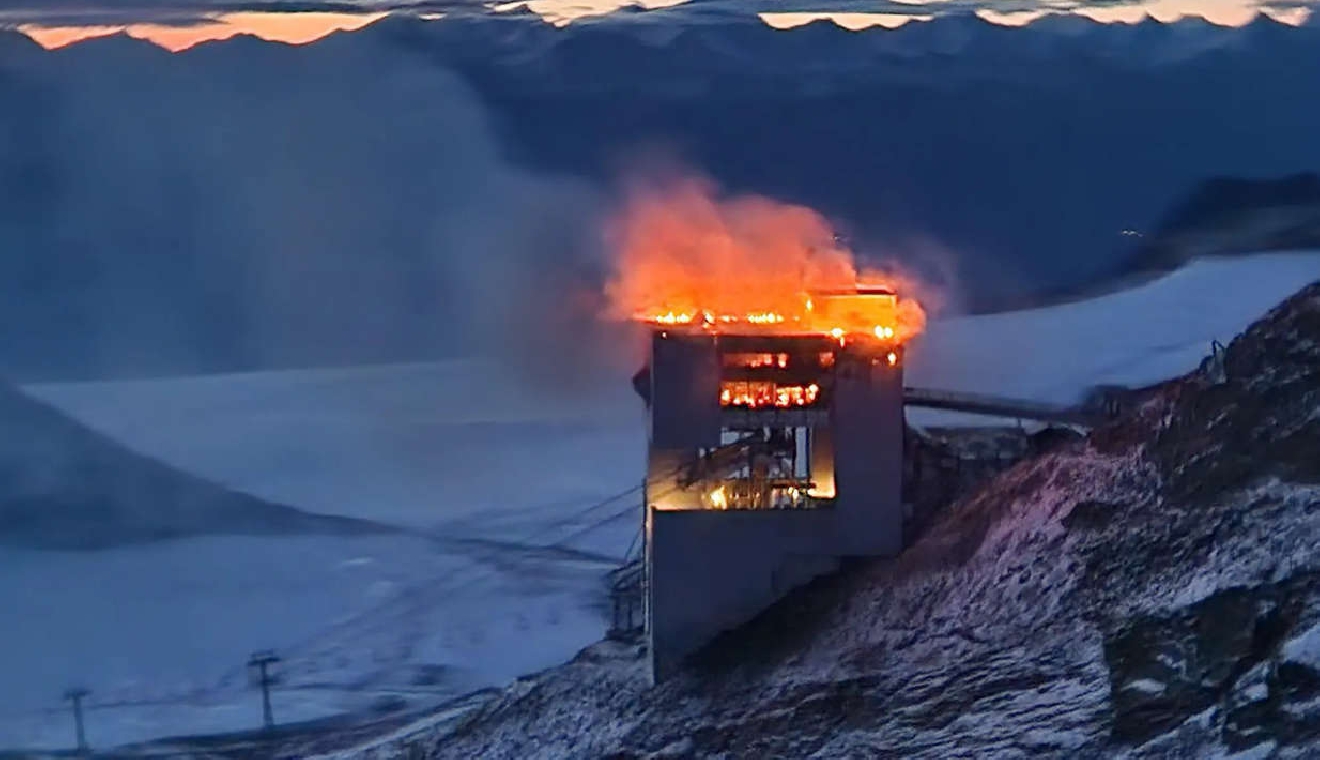 (c) Kapo VD
A major fire has swept through the mountain top restaurant above Les Diablerets.
The blaze ravaged the Restaurant Botta de Glacier 3000 yesterday morning. The building is also the terminal for the cable car.
It took 25 firefighters to bring the fire under control and three helicopters to ferry water from a nearby lake.
The fire broke out overnight when the building was empty – no one was hurt.
The local tourist office is worried it will have a serious impact on the season. The ski area is of vital importance to canton Vaud's winter economy.
While officials accept the restaurant will be out of action for months, there are hopes the cable car will be able to operate. But a full assessment of the damage needs to be carried out.