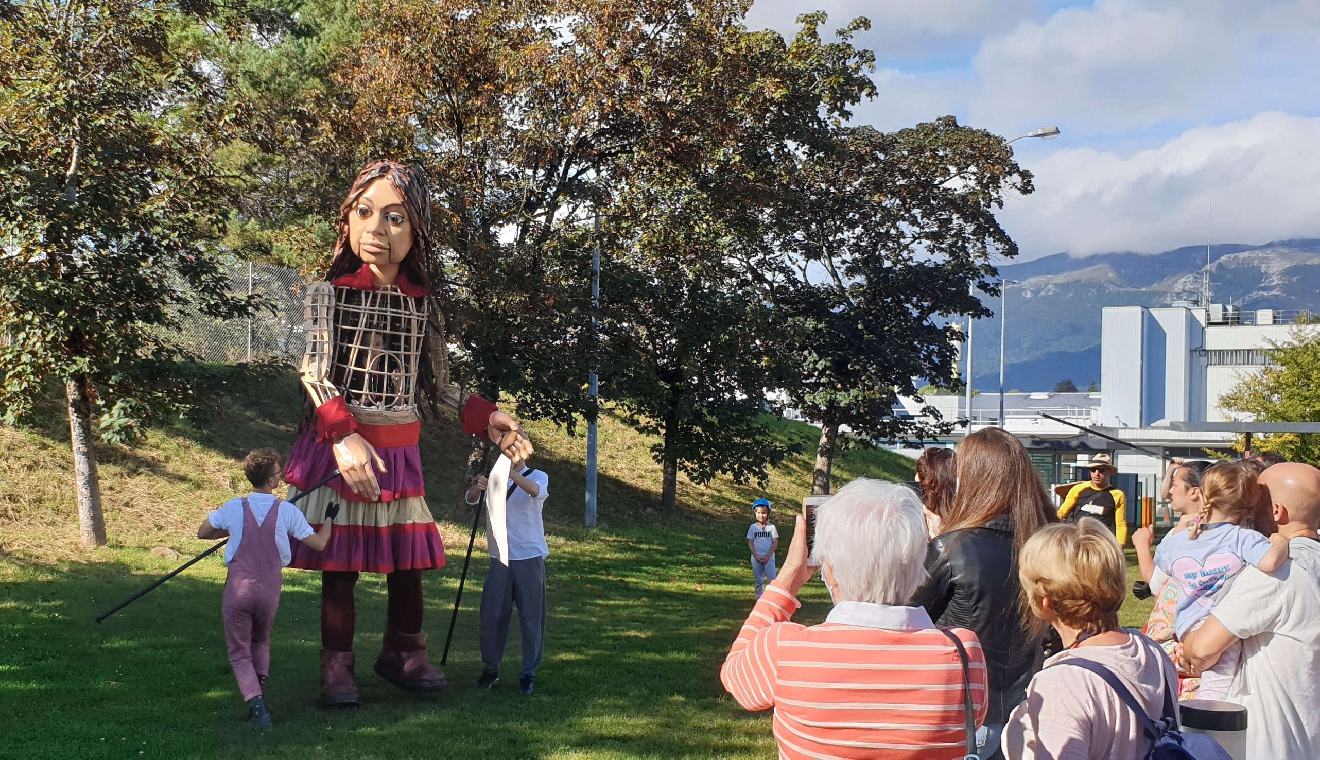 Little Amal at CERN, Geneva - WRS photo
Little Amal has arrived in Geneva. She's a 3-and-a-half-meter high puppet that's been walking across Europe to highlight the plight of unaccompanied young refugees.
She's following an 8,000 km route from Turkey to Manchester in the UK.
Yesterday she stopped at the UN and continued along the banks of Lake Geneva. Today she'll pass by the particle physics laboratory, CERN.
The project is called 'The Walk' and is organised by the British NGO Good Chance.