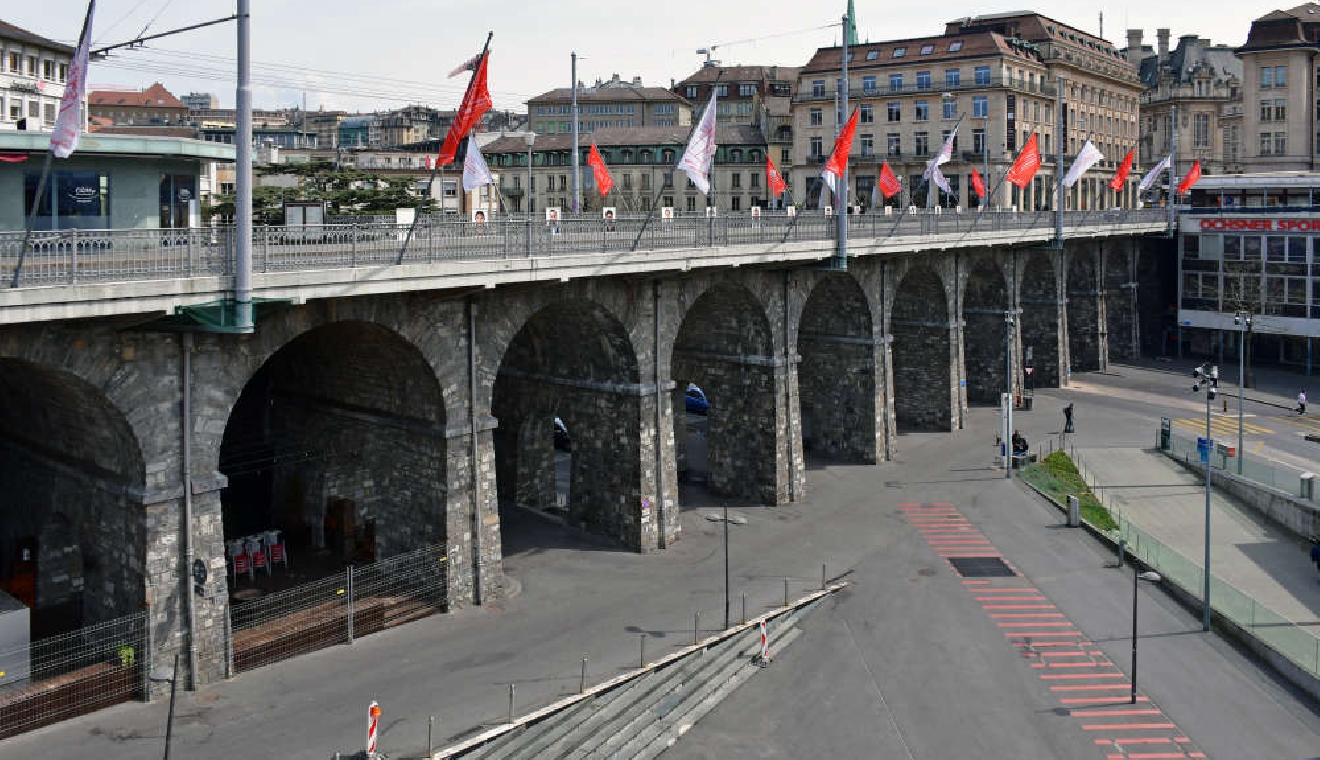 Grand Pont, Lausanne (c) Gzzz wikipedia
After nearly a year of work, the Grand-Pont in Lausanne will reopen next week. But motorists are being warned, for them it's only temporary.
The bridge, first opened in 1844, needed major renovation – costing nearly CHF 12m.
But a new plan which will completely revamp public transport in the Vaud capital means cars will again be banned from the bridge – giving priority to buses and trams – as well as cyclists and pedestrians.
When exactly the change will happen has yet to be decided.
The upcoming change to the public transport network is so extensive that the Vaud Red Cross is lending a hand. A team of volunteers will be available to help people plan their routes and even accompany them on their journey.