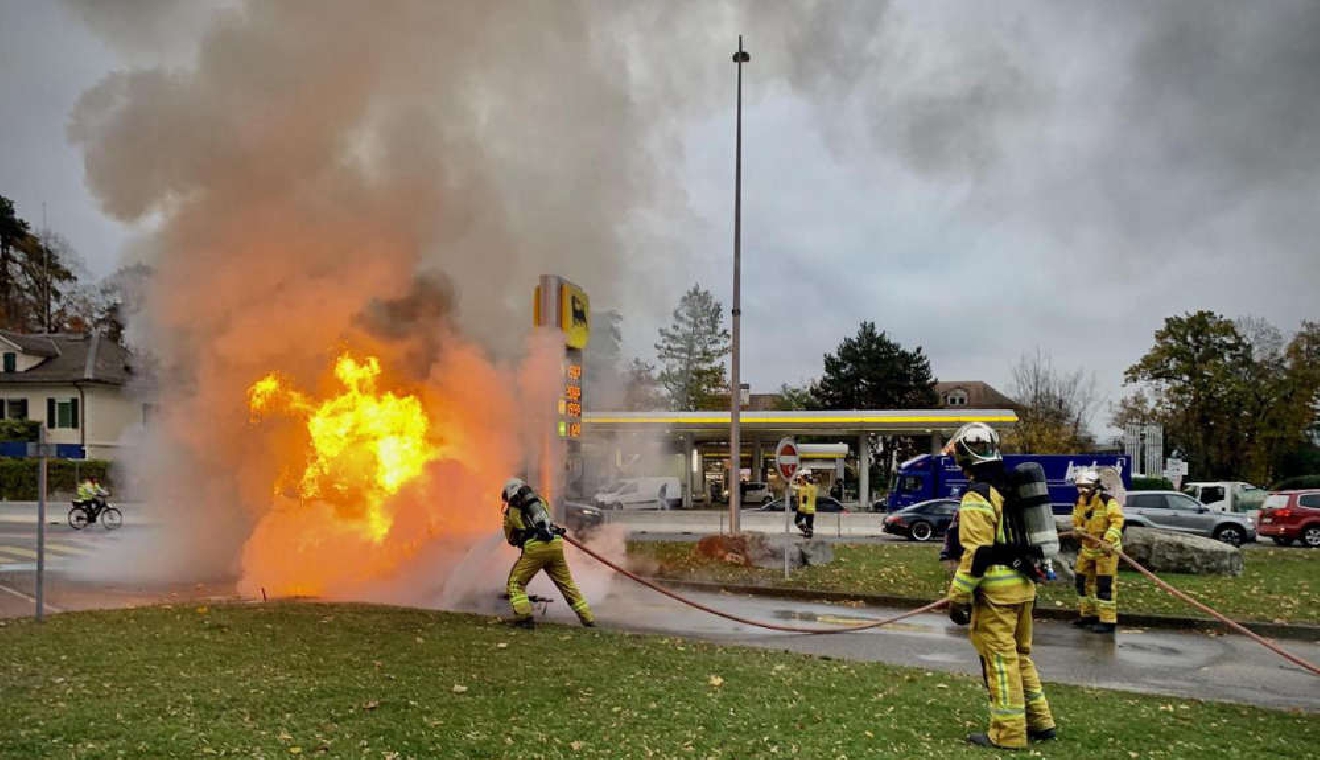 (c) SIS
Geneva emergency services responded quickly to a fire near a petrol station just after 8 yesterday morning.
A trailer being pulled by a car started to smoke along the Rue de Lausanne heading into the city.
The driver was alerted by other motorists and pulled in to the AGIP service station and parked nearby.
Aware of the danger of a fire so close to a fuel stop, 19 fire trucks were called out as well as ambulances. They arrived within 5 minutes of the call.
The trailer fire was quickly brought under control.
Investigations are now under way.