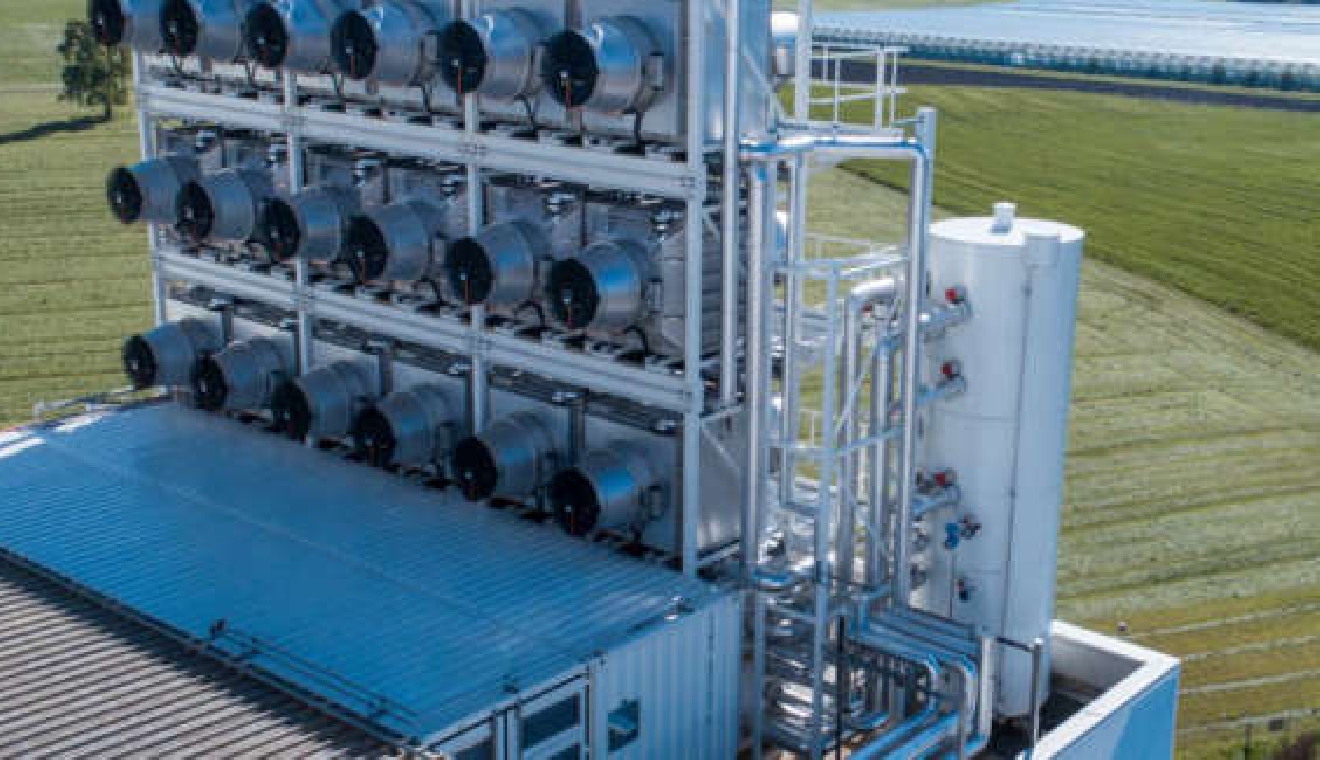 (c) Climeworks
Switzerland and Iceland are working together in building a massive machine which will remove thousands of tonnes of CO2 from the atmosphere every year.
One such cleaner just outside the Icelandic capital Reykjavik is running right now. It sucks out carbon dioxide, adds water and then injects it underground.
A new plant is now under construction. It will be ten times bigger and could suck out 40,000 tonnes of CO2 every year.
The president Alain Berset said during a visit to the site says he wants to strengthen the relationship with Iceland on cleaning the atmosphere.