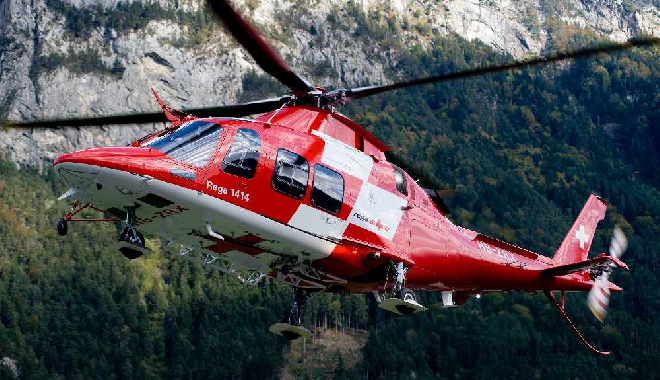 Rega
A man has died after his glider crashed in canton Valais.
The 74-year-old pilot was alone on board when the aircraft smashed into the glacier in the Val des Bagnes.
The wreckage was found by rescue services helped by an army helicopter.
The cause of the crash is now being investigated by federal and Valais authorities.