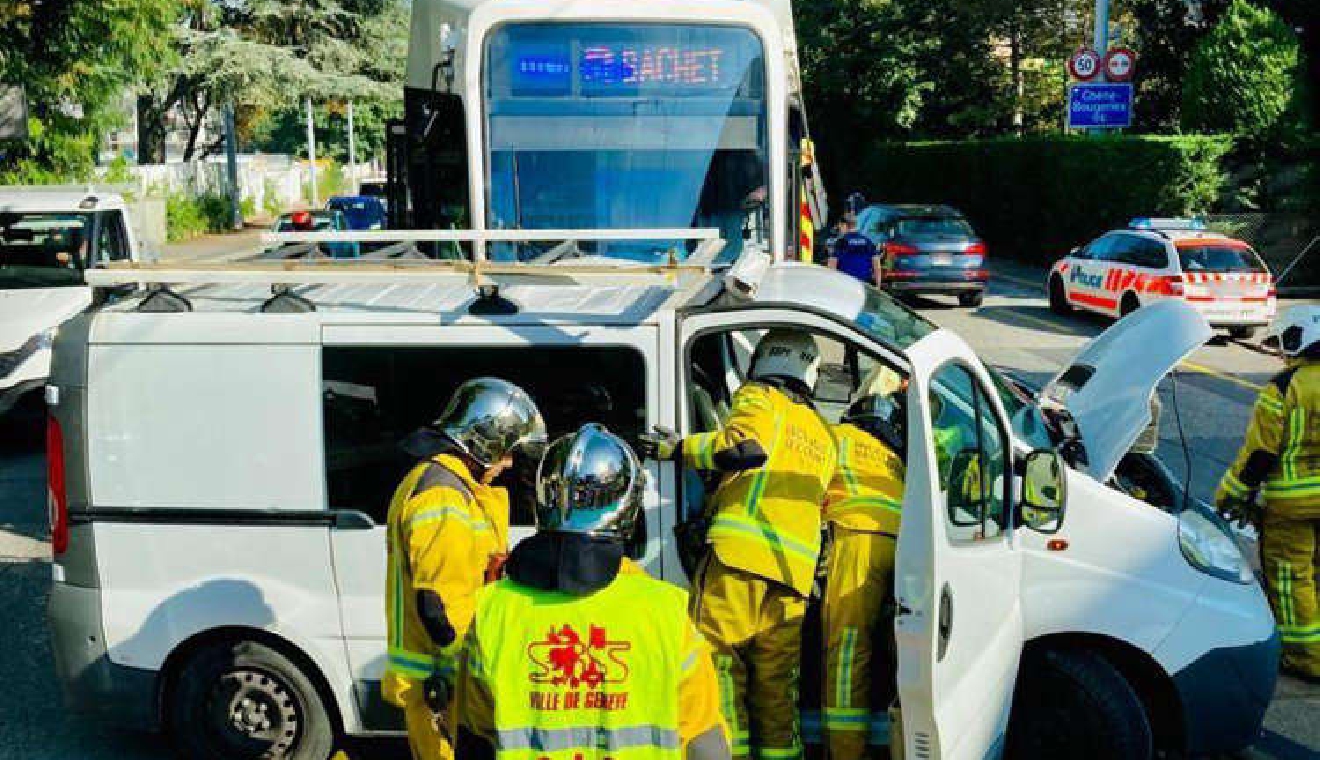 SIS Genève
Thousands of Geneva commuters faced delays yesterday afternoon after an accident cut tram services in the city.
At around 4pm a tram smashed into a van which was turning on the tracks near Grange Canal.
Services on trams 12 and 17 were cut between the city centre and the customs post at Moillesulaz. The disruption lasted for around an hour.
Replacement shuttles were put in place. As the accident was on the tram lines, car traffic was largely unaffected. There were no serious injuries.