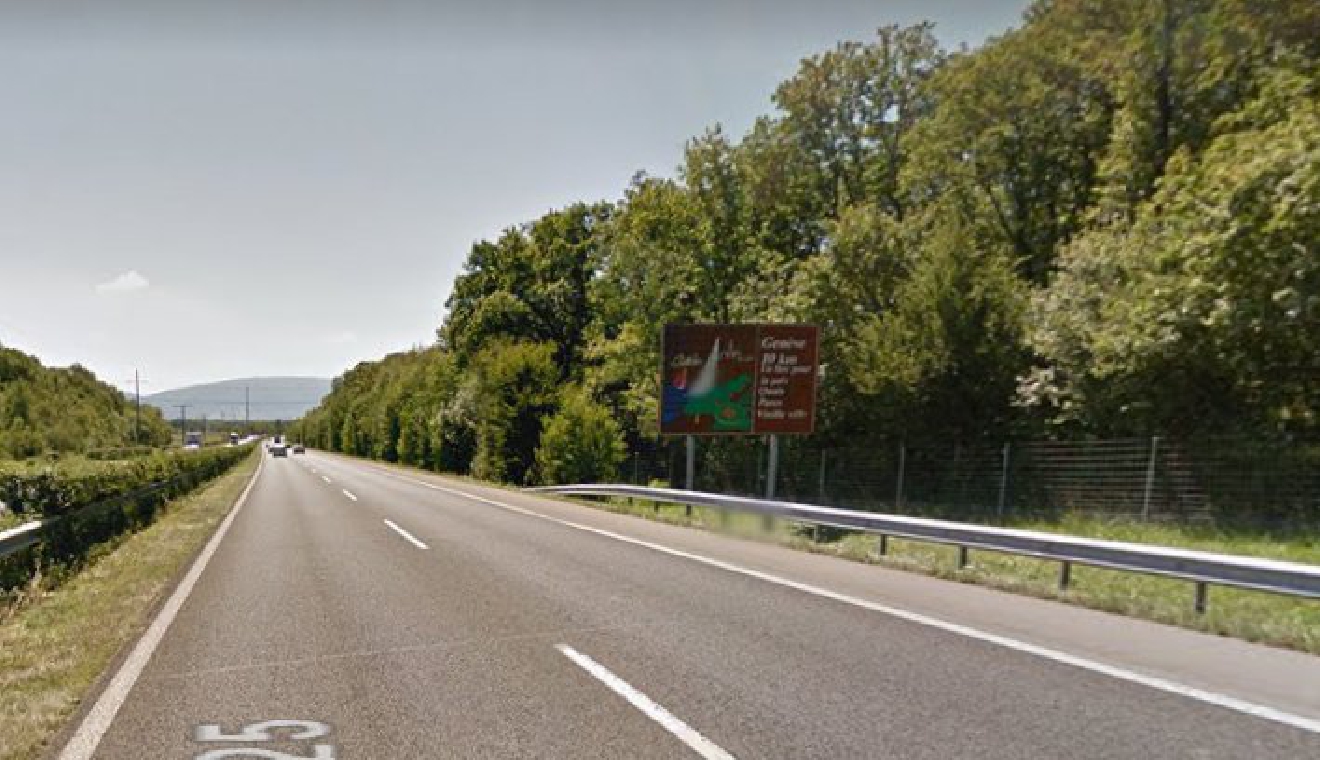 Google Maps
Roadside signs for tourists will remain in French around Geneva.
The Geneva tourist office wanted to change the signs, which needs to happen as they're now old and out of date, into English.
One current sign on the A1 when crossing the cantonal line says 'Geneva, 10 km, a place for peace, quais, parks and an old town' – but all in French.
And that's how it will stay.
The Geneva Council of State voted the signs should be in French after a Green Party member objected to English. Boris Calame says the language of Geneva is French.
The canton already ruled out bi-lingual signs on the basis they could be overly complicated for drivers.