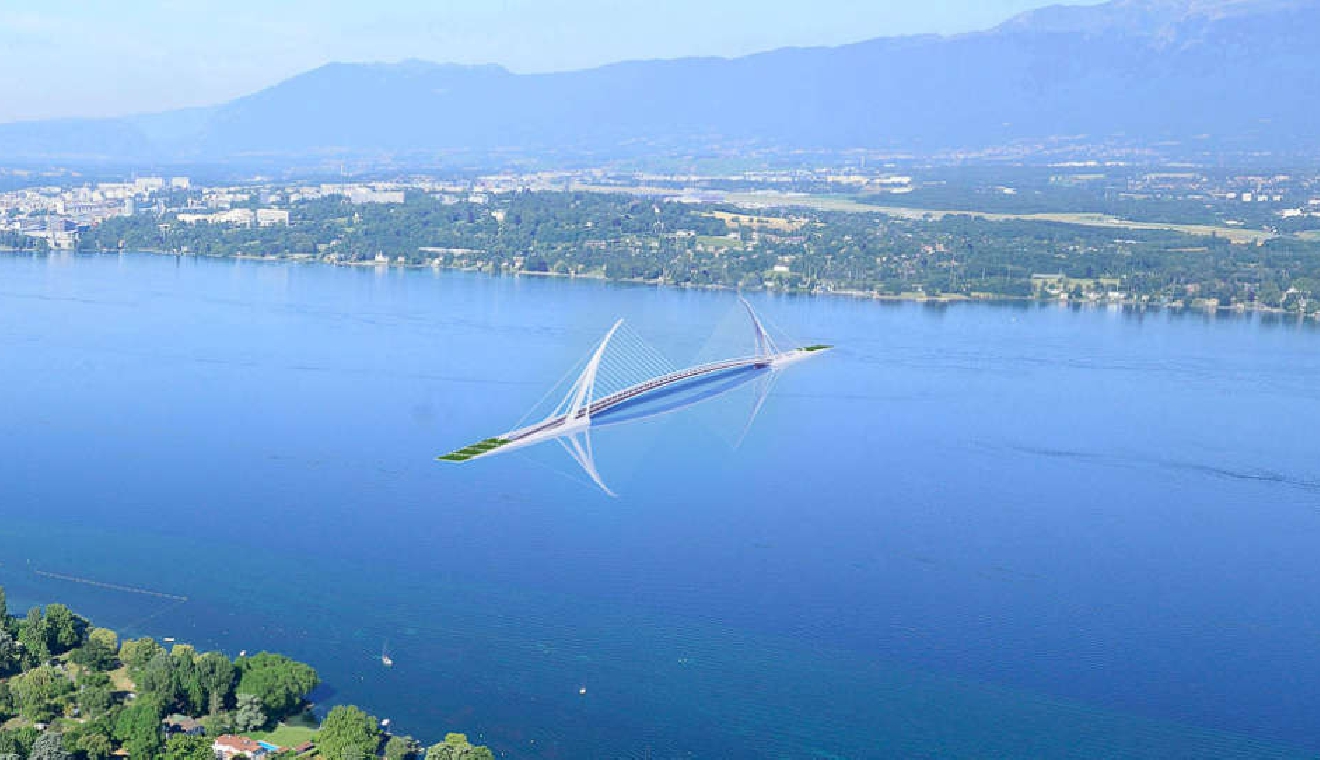 Proposed Lake Geneva crossing (c) Santiago Calatrava
Maybe the idea of a new Lake Geneva crossing is not quite dead yet.
A document released by the Federal Council last week mentions the idea of a new crossing. Many thought it had been scrapped and have been surprised by its inclusion in a paper from the Federal Roads Office.
Although a new crossing was given the go-ahead by voters seven years ago – the estimated CHF 5bn price tag means nothing has happened yet.
In response, the Geneva Infrastructure minister, Serge Dal Busco, says it's an encouraging sign and they will provide the road office with a dossier about the crossing in 2025.
Many commentators say just because the crossing has been mentioned – it doesn't mean it's any closer to happening.