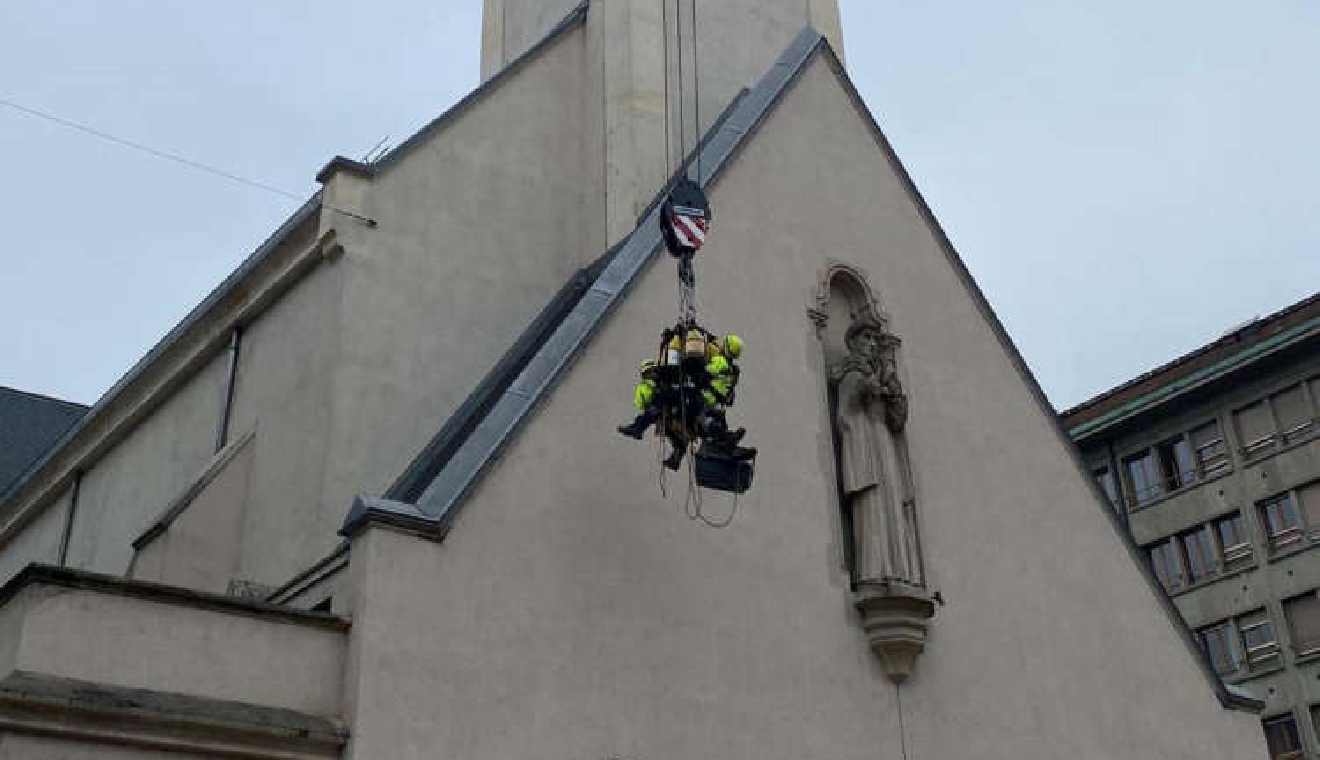 SIS
Geneva firefighters had to call in a specialist team and hire a crane to help a seagull which had been caught on the spire of the Saint-Joseph church in Eaux-Vives.
A spokesman for the emergency services says the ladders they have on their own vehicles only go up 30 meters – but the top of the spire is 47 meters.
Several members of the public called when they spotted the distressed bird which had become impaled on the cross on the top of the church.
The gull was freed and taken to the Ornithological Centre to be treated.