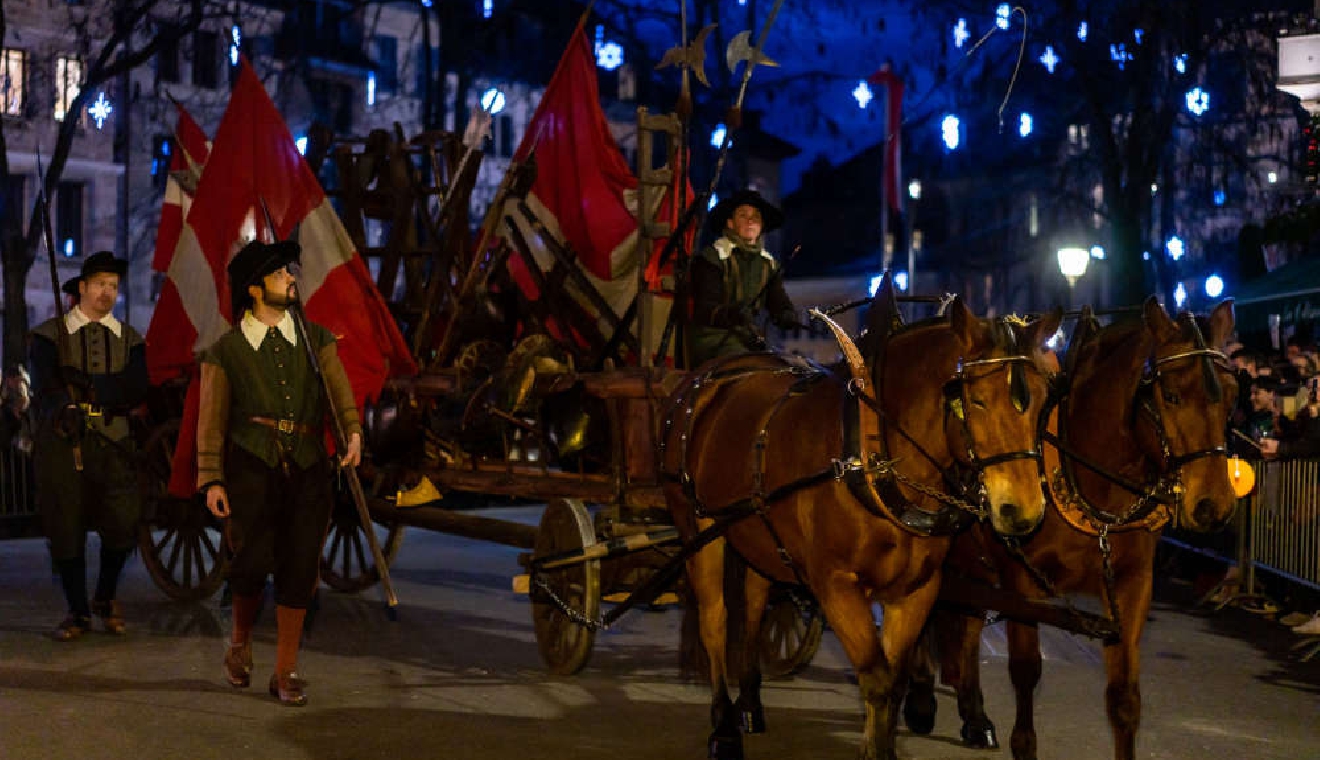 Escalade (c) 1602 Committee
Geneva will be celebrating the Escalade this weekend.
It marks the night in the year 1602 when the Genevois successfully repelled an attack by troops sent by the Duke of Savoy.
The festivities will be back to full strength after Covid restrictions for the last couple of years.
Police are warning of traffic disruption today as traditional parades by children and students take place at various points throughout the city.
All weekend there'll be demonstrations by members of the 1602 Company showing what life was like 400 years ago.
But the highlight is Sunday. Starting at 5pm the procession of the Escalade moves through the Old Town.
Around 800 volunteers will march – on foot or horseback - through the city.