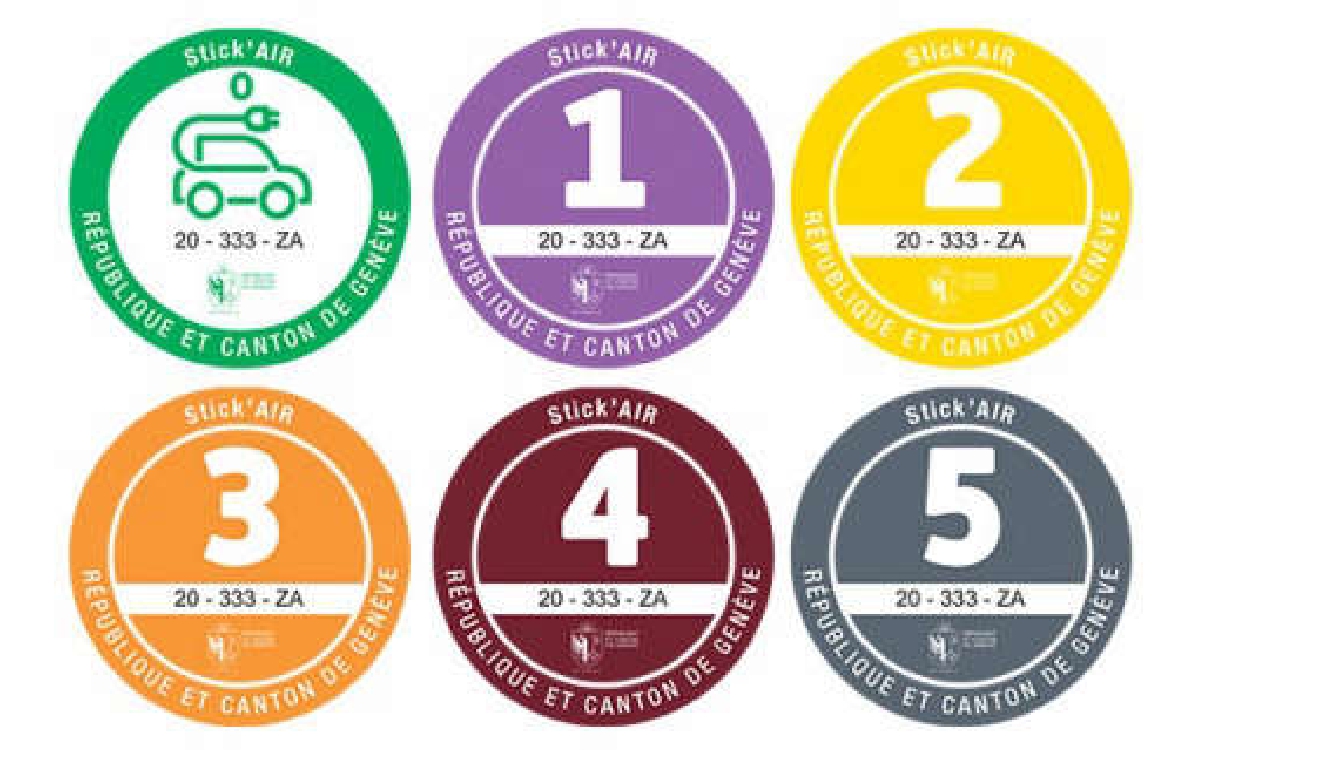 Stick'Air (c) Canton de Genève
It's been two years since the anti-pollution 'Stick'AIR system was introduced in Geneva – and it's only been used once.
The idea is all cars have to have a sticker corresponding to its emissions – and in the case of high levels of pollution, the dirtiest vehicles are banned from the city centre.
But shortly after its introduction, the courts lifted the levels at which the system can be implemented – at 75 micrograms/m3.
The motoring organisation, the TCS says it's not surprised as there's rapid progress in clean emission technology.