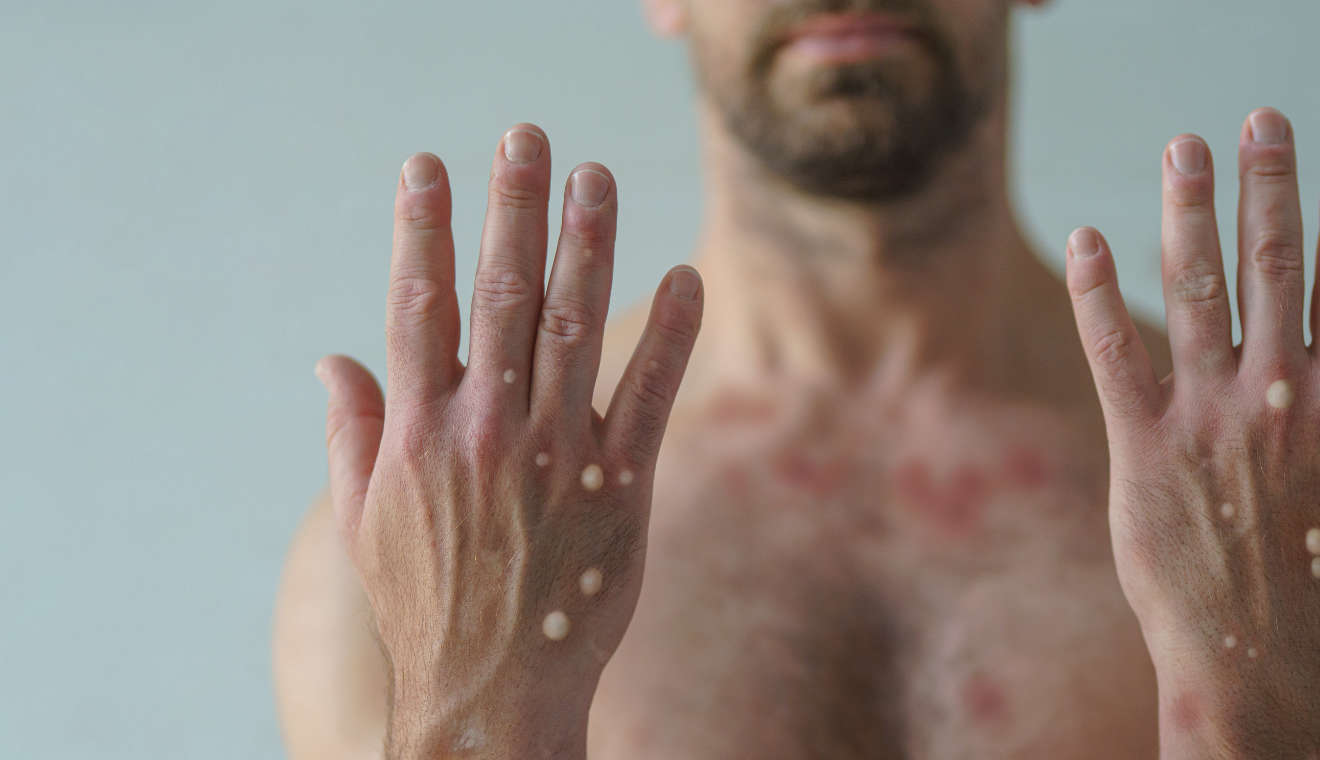 As the number of cases of monkeypox continues to rise around the world, the gay community in Switzerland is calling on the government to make a vaccine for the disease available here.
Since the end of May, 251 cases of monkeypox have been reported to Swiss health authorities, the vast majority of them men who have sex with men.
A new generation of smallpox vaccine is used in several countries to treat monkeypox but it's not available in Switzerland.
Benjamin Hampel, co-medical director of Checkpoint Zurich, a medical centre for the LGBTQ+ community, is calling on the government to make the smallpox vaccine available here, saying that many of the centre's patients are being forced to go to France and Germany to be vaccinated when such a treatment should be on offer in Switzerland. For several weeks,
Checkpoint Zurich has been diagnosing three to five infections of monkeypox a day.
The World Health Organisation said this week that more than 18,000 cases of monkeypox have been detected worldwide since the beginning of May outside endemic areas in Africa. The disease has been reported in 78 countries so far and 70% of cases are concentrated in Europe, with 25% in the Americas.
The WHO is advising men who have sex with men to reduce the number of sexual partners and to inform their partners if they show signs of the disease so that they can self-isolate.