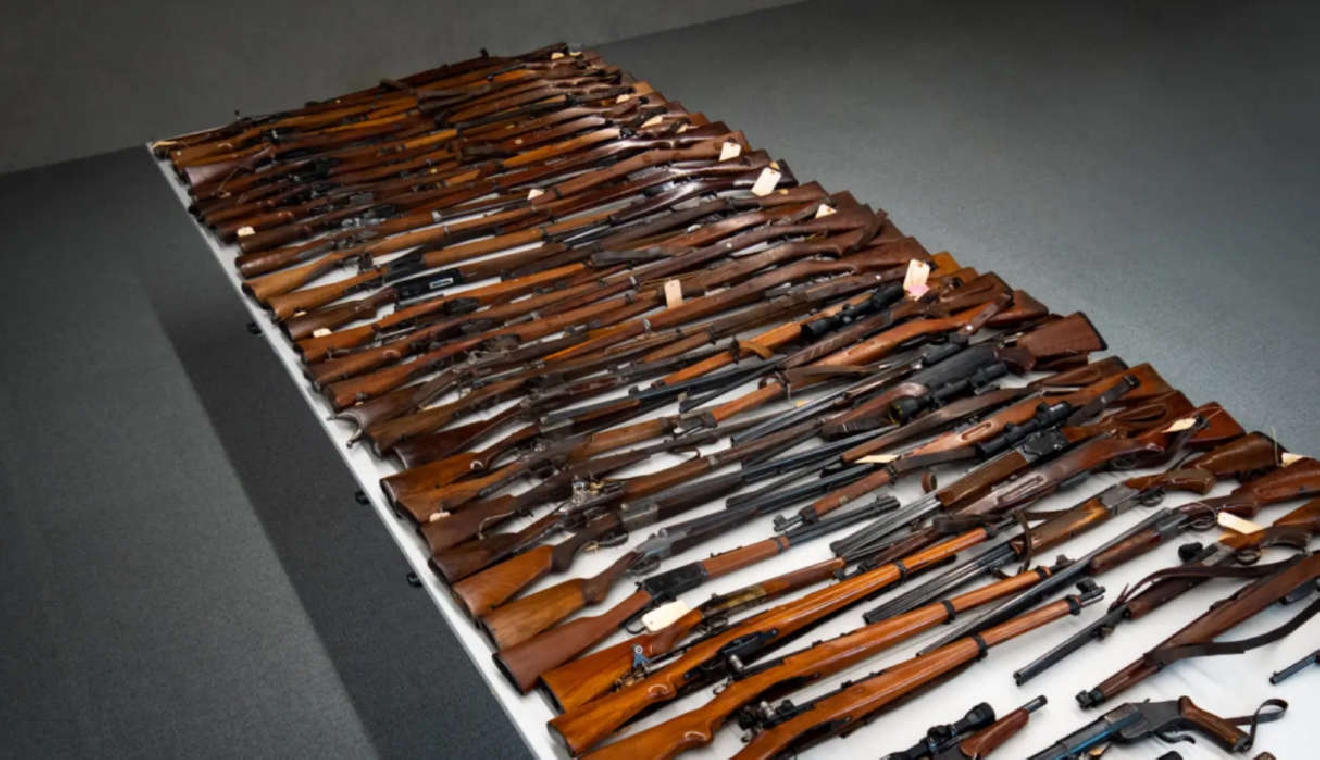 Kapo FR
A man has been arrested after 70 weapons were found in his home in canton Fribourg.
The cantonal police say they were searching the house of a 64 year old hunter and marksman.
He's been detained on illegal weapons charges.
Police say the guns ranged from pistols to rifles with telescopic sights.