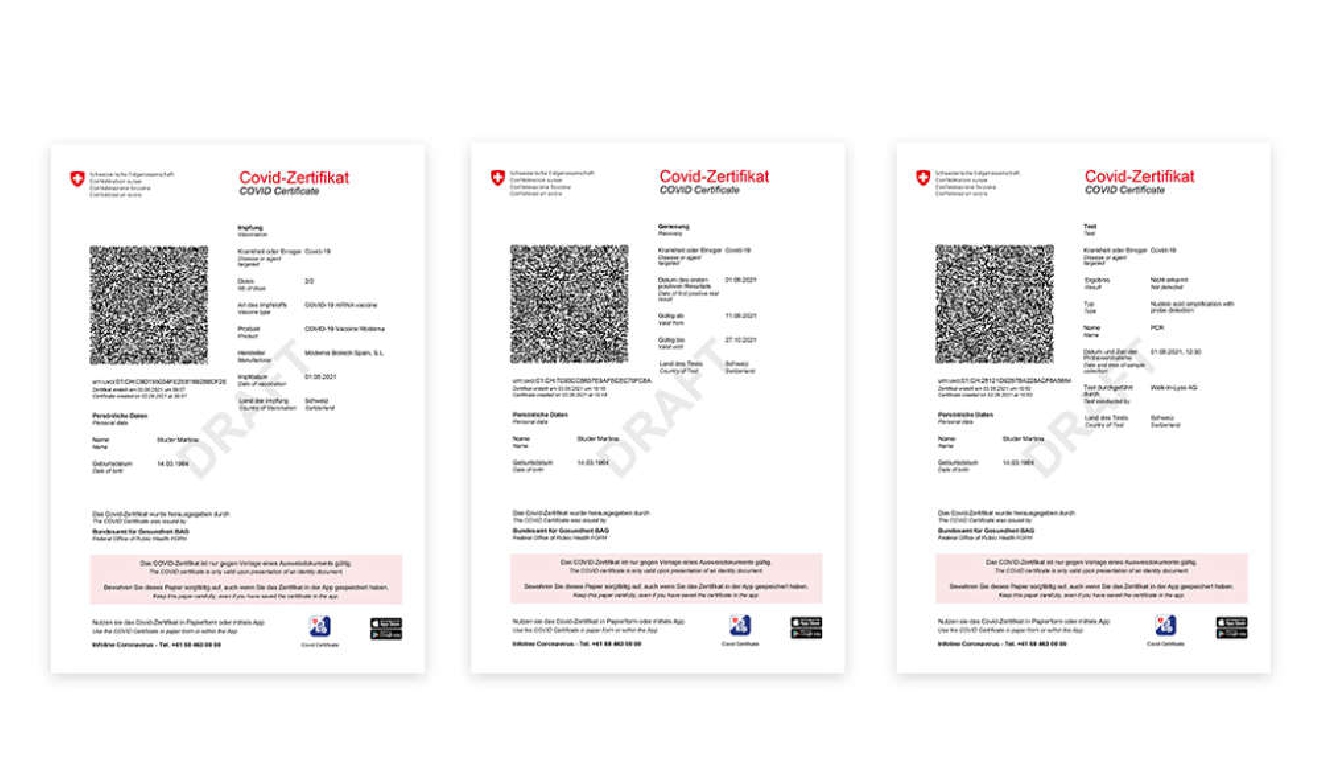 BAG
Four people have been arrested in Geneva for allegedly selling fake vaccination certificates for CHF 400 each.

The suspects were working at the vaccination centre at the Clinque des Grangettes. It's thought they may have sold around 200.
The arrests followed after police, acting on a tip off, sent an undercover officer to the clinic to buy a fake form.
The cantonal attorney general Olivier Jornot showed the illegal certificate to the press.
He says there are ways to track down anyone using a bought certificate and they could also be charged with a crime.