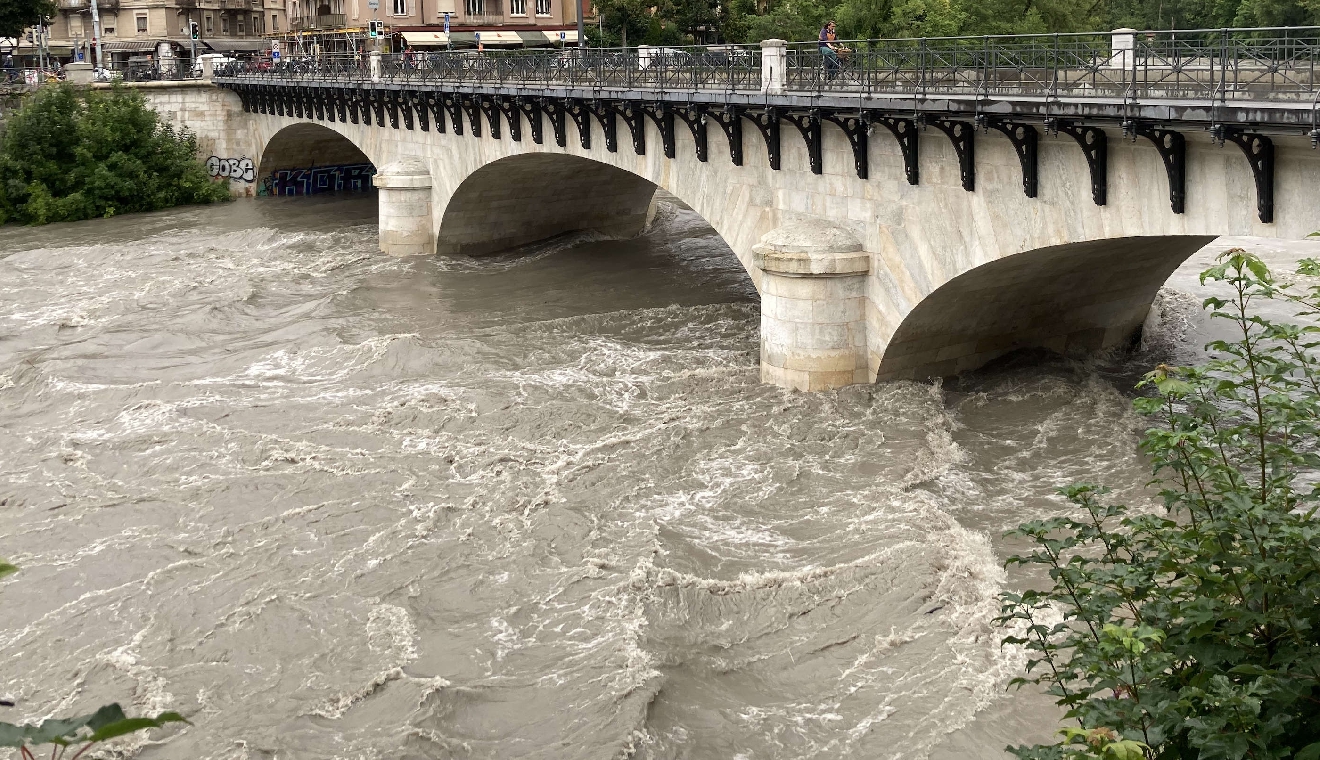 Flood alerts are in place along the Arve River in Geneva as the flow reaches exceptional levels.
Bridges have been closed, riverside paths are flooded and there are warnings not to get too close to the banks.
The canton's Fire and Rescue Service says the river is flowing at 1000 m3 a second. For comparison, the rate has only exceeded 800 m3 a second five times in the last 100 years.
The Acacias, Val d'Arve and Fontenette bridges are closed.
The high flood alert is in place until 11 o'clock this morning.