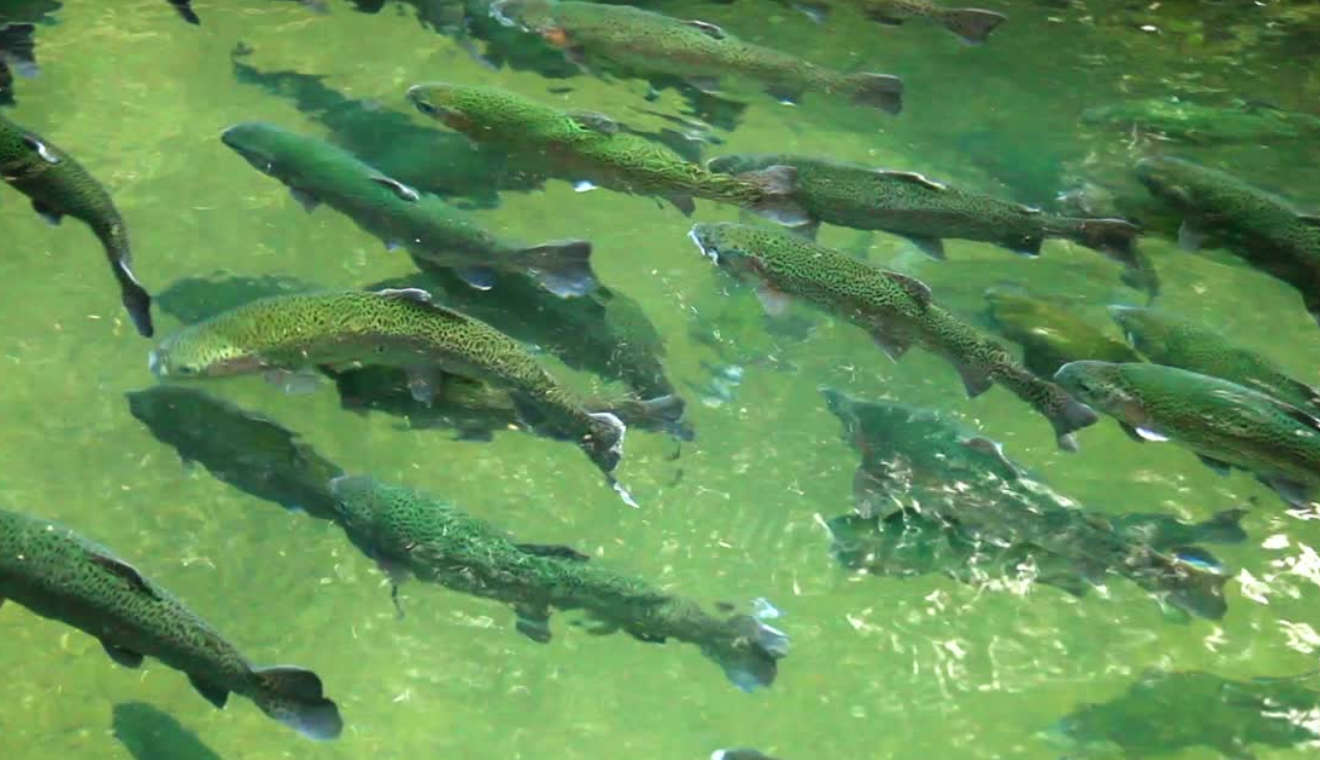 The Swiss Fishing Federation is warning of 'tragedy' for the country's freshwater fish, which simply can't survive as river temperatures rise and water levels fall during the heatwave.
The Federation says that, in many places, the death of fish is imminent with oxygen levels plummeting, suffocating fish stocks.
All rivers in Switzerland have been affected by hot and dry conditions. The effect of the current climate in German-speaking Switzerland has been particularly dramatic on the River Rhine in Schaffhausen, putting trout and grayling at serious risk.
The situation is also of grave concern in the canton of Vaud where there are fears that brown trout could be completely wiped out if periods of intense heat continue.
The Federation says that virtually nothing can be done to stop impending tragedy for freshwater fish, apart from a long burst of rain. The organisation is, however, encouraging municipalities to avoid pumping water from springs and groundwater, at the origin of rivers, and to instead pump water from the country's lakes.