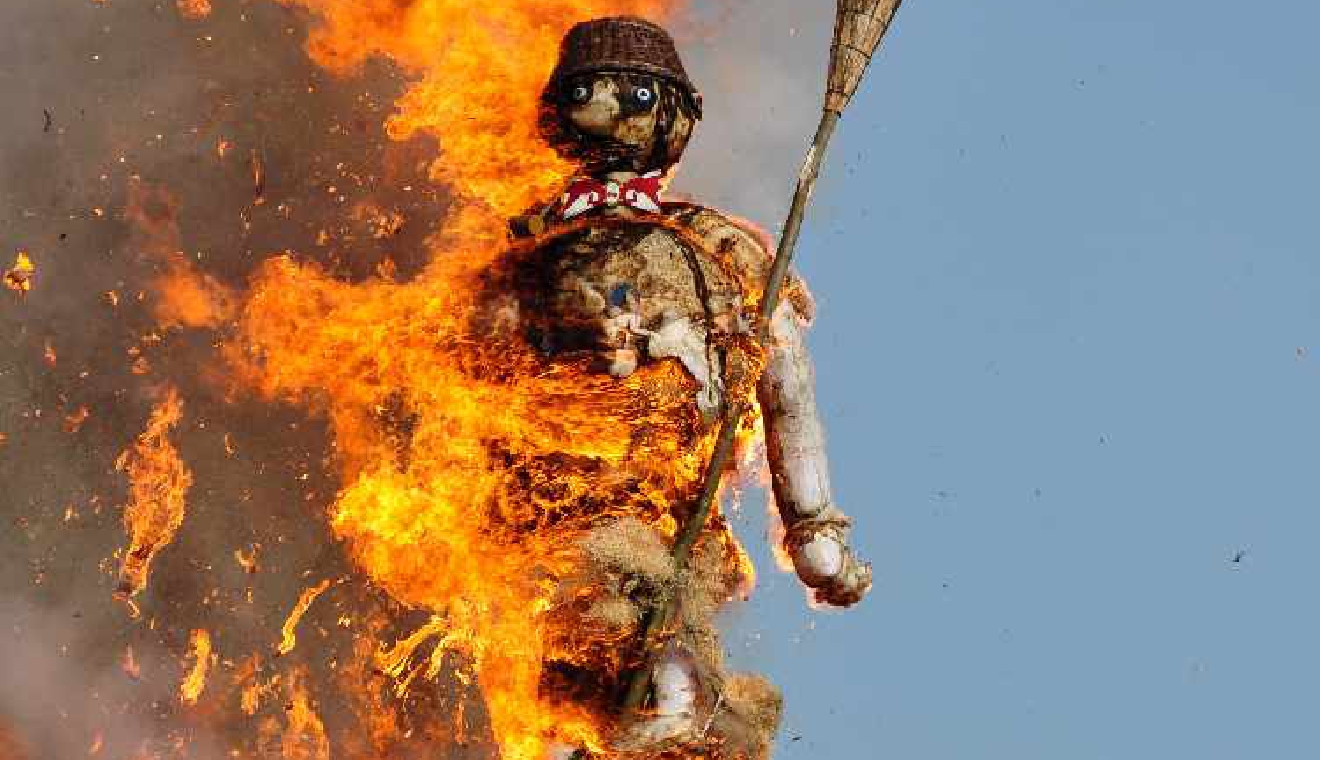 Roland ZH
It will be a hot summer – at least according to an exploding snowman.

The traditional Böögg – which is a snowman effigy with explosives in its head – took just under 13 minutes to explode when set on fire.
The annual tradition is normally held in the centre of Zurich – but to avoid crowds, the show was transferred to an isolated area in canton Uri – and televised.
It's said the quicker the explosion happens – the better the summer will be. In the past few years, the average time has been around 16 minutes – yesterday it was three minutes earlier.
This year's ceremony has an added poignancy. It started in 1890 when a decorated doll was burned in Zurich in an effort to drive out the Russian flu which killed around a million worldwide. At the time the world population was only 1.5 bn. Now it's almost 8bn.