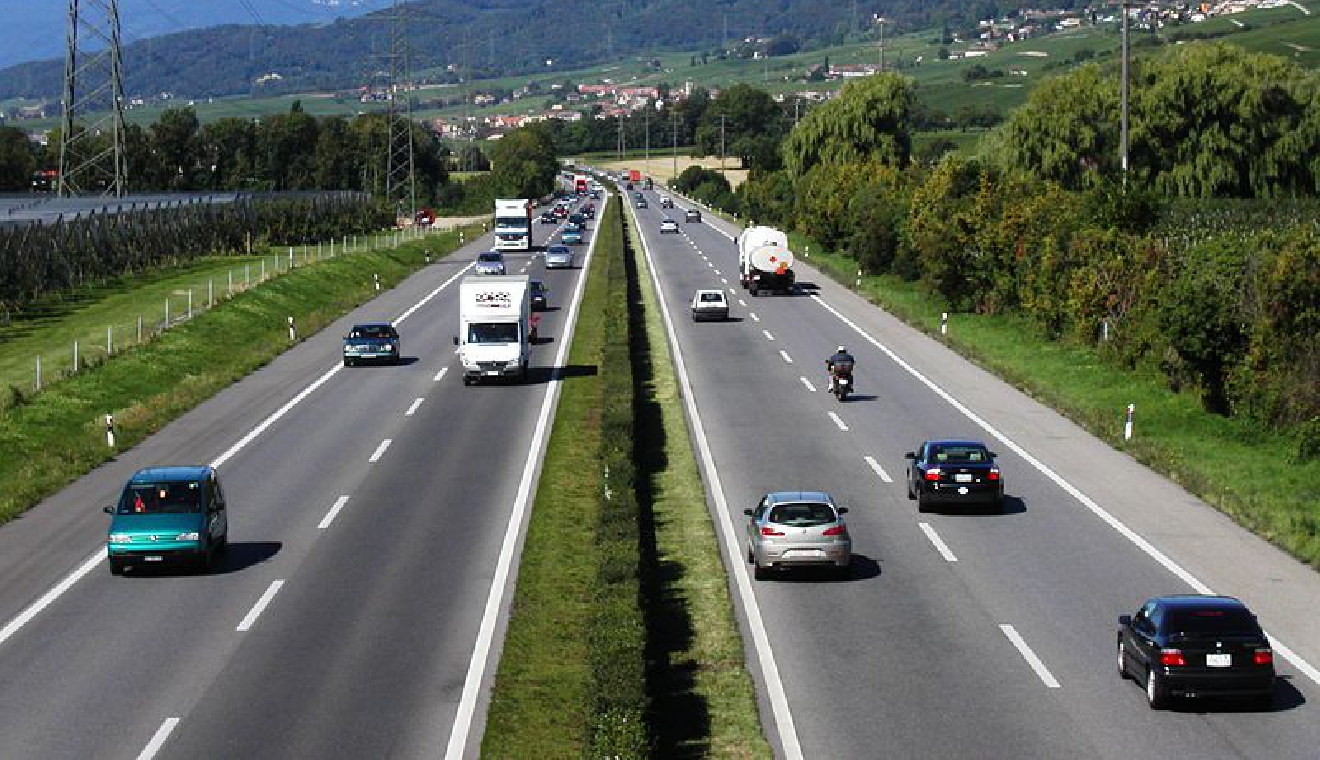 Autoroute (c) Marc Mongenet (file image)
Geneva police blocked around 50 cyclists from entering the autoroute on Friday evening.
The group was part of the Critical Mass campaign pushing for better safety for cyclists on the roads.
The police say the group were trying to ride on the section of autoroute at Pont-Rouge, but were stopped as it's closed to non-motorised traffic.
One police officer used pepper spray to stop a determined group.
There were no arrests.