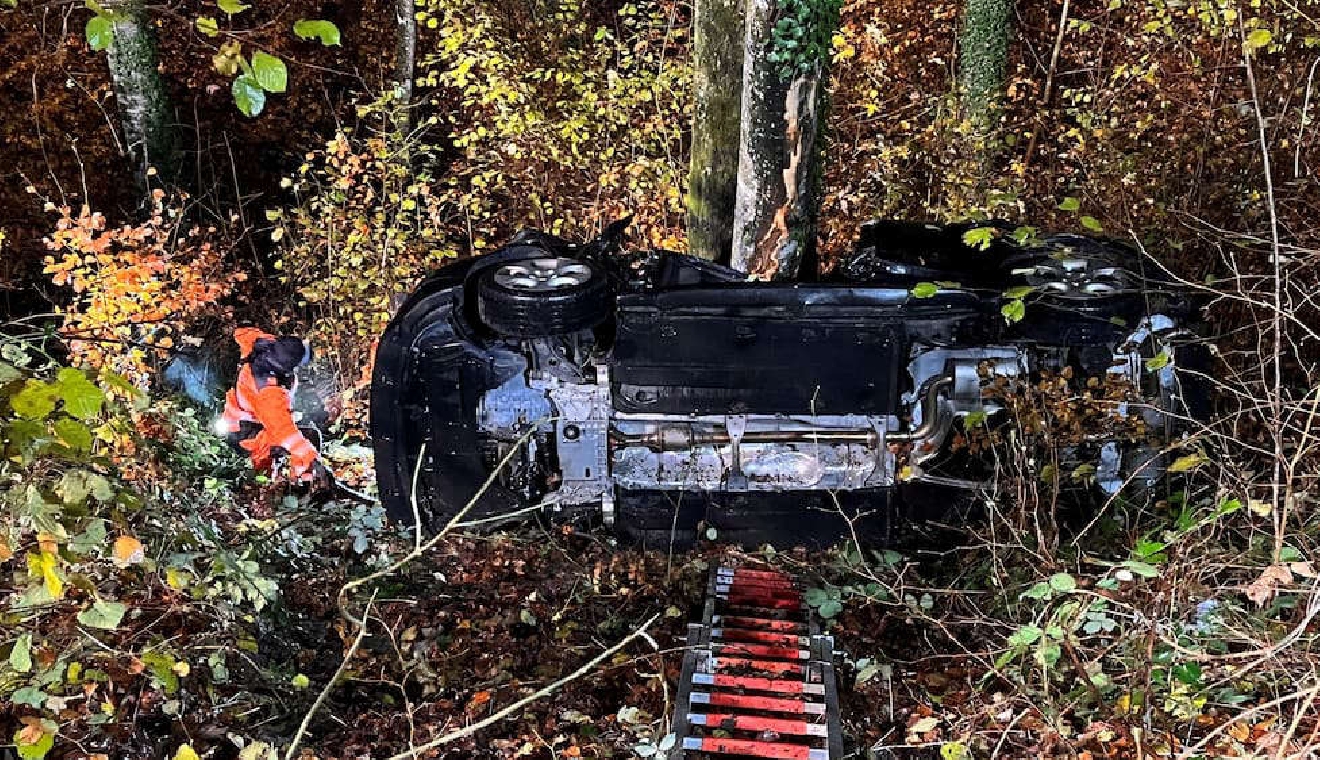 A driver was only found by luck after he crashed his car down a 10-meter slope near Sternenberg in canton Zurich.
Police say it's unclear why the 36 year old left the road.
A local resident spotted the car lights in the forest and went to investigate. He found the driver, administered first aid and called the emergency services.
An investigation is underway.