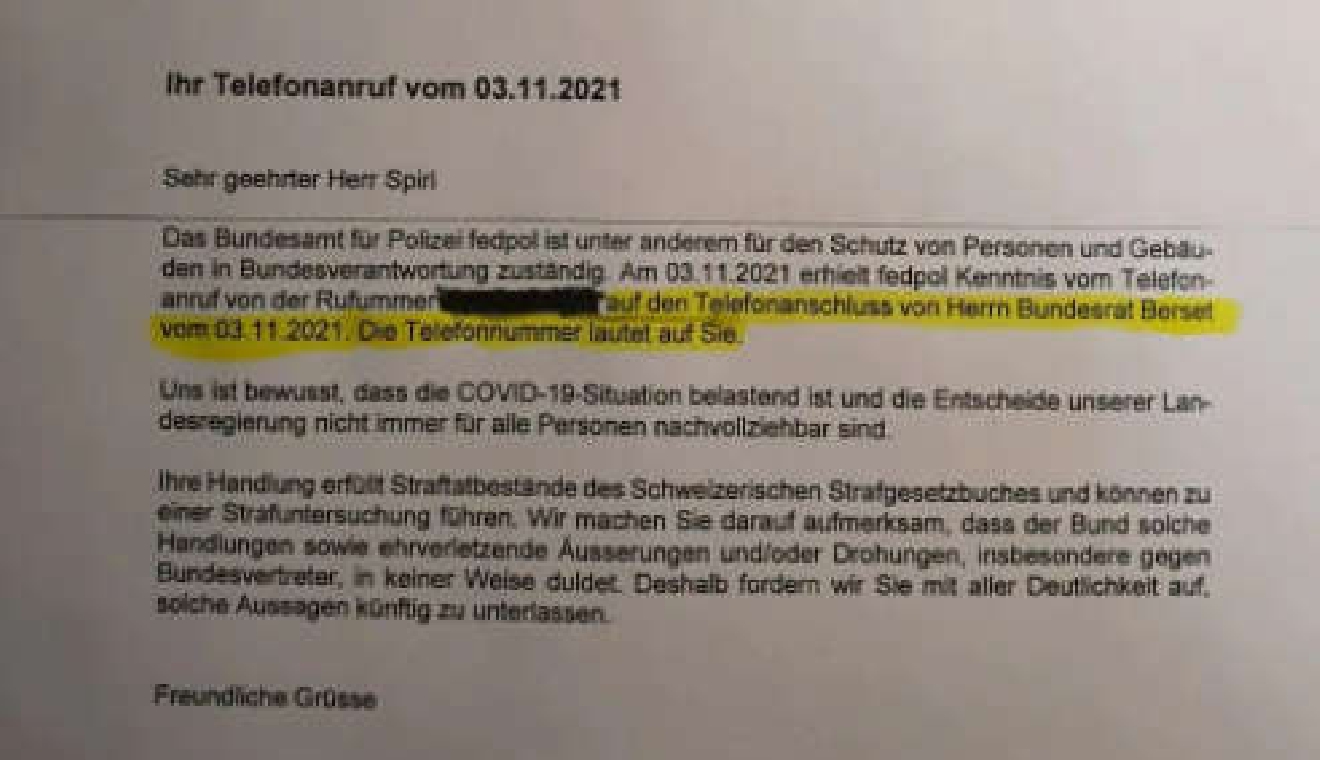 Letter/Telegram
A well-known corona sceptic has received a letter from the Federal Police Office after he allegedly made a threating phone call to the health minister Alain Berset.
Robin Spiri runs a popular Telegram Channel and has called for direct action against vaccination centres.
Spiri says he only asked if Berset was able to meet for a coffee. But the letter says he was abusive on the phone – which could be considered a criminal offence.
The letter goes on to urge Spiri not to make any further calls in the future.