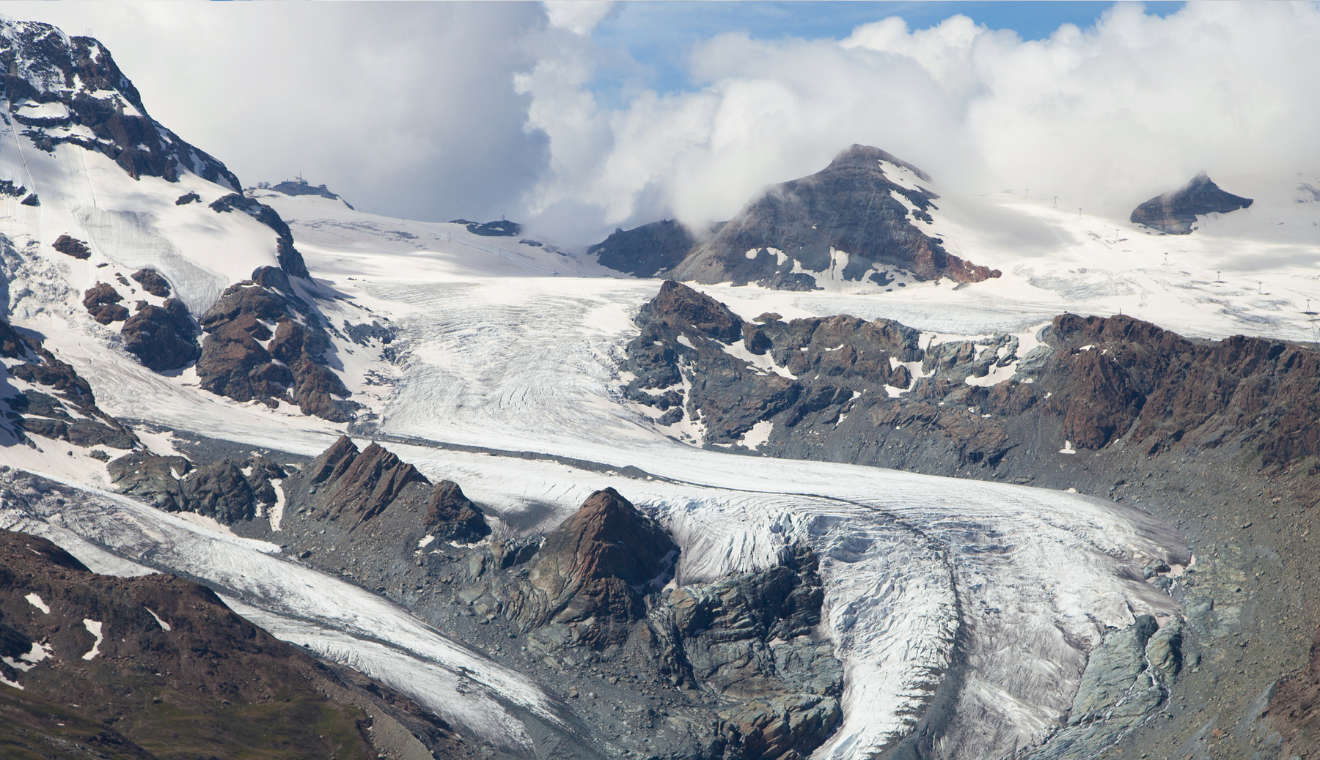 It's been revealed that the shifting of a glacier, which is melting due to global warming, has led to a mountain refuge that was originally on Italian soil now being two-thirds in Switzerland.
The two countries have apparently been in negotiations over who owns the refuge for the past three years, with no decision announced to date.
The Theodul glacier is just south of Zermatt in the canton of Valais and marks the border between Switzerland and Italy. It has been shifting further north as it continues to melt and reduced in size by almost a quarter between 1973 and 2010. Because of this, topographers have needed to redraw the border, something that the Swiss Federal Office of Topography says happens from time to time.
Discussions took place last year said to include a deal where the refuge remains Italian if another piece of Italian land is handed over to Switzerland. Details of a deal have not yet been made public.
The Matterhorn Guides Refuge or Testa Grigia in Italian is at an altitude of 3,457 metres, at the crossing of the slopes of Zermatt and Cervinia, one of the largest ski areas in the world.