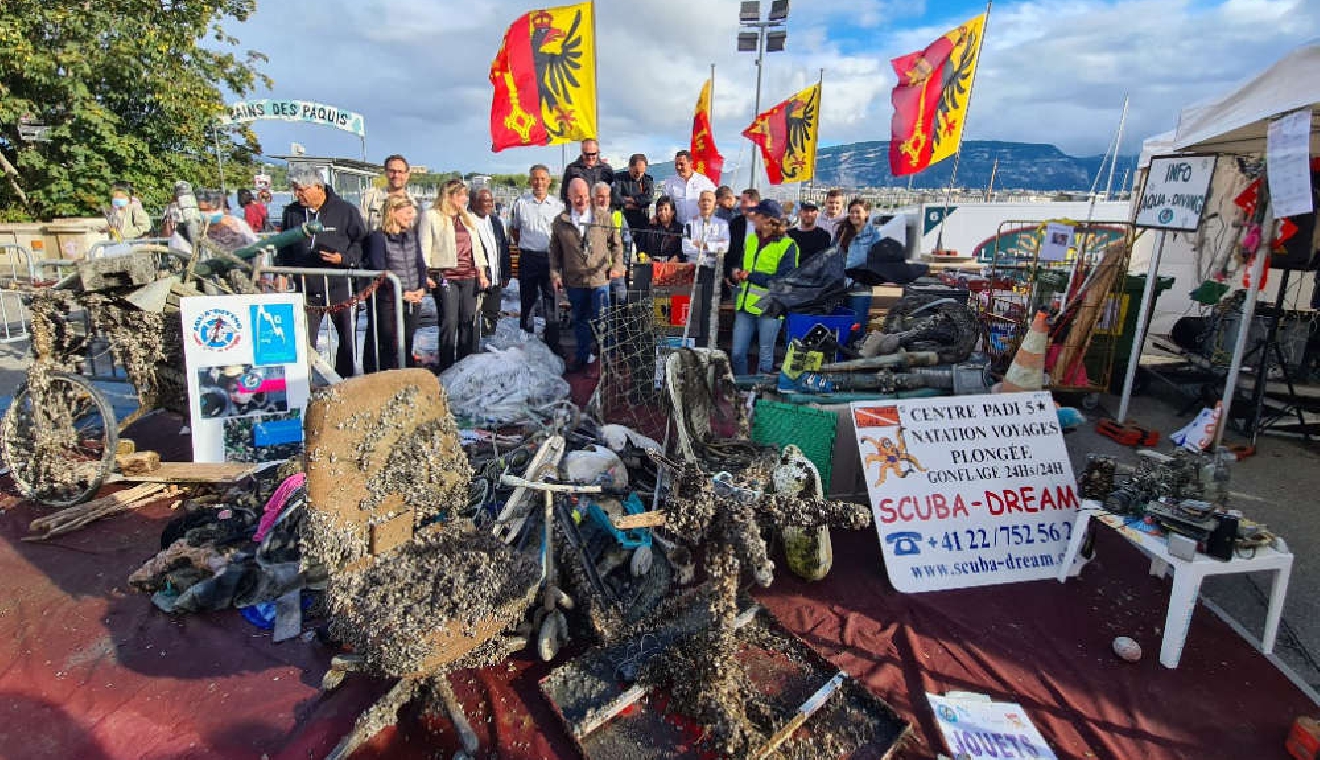 (c) nadl.ch
Over the weekend an army of volunteers dragged out almost 1.5 tonnes of rubbish out of Lake Geneva.
It's the 30th year in a row the clean-up operation has taken place - organised by local diving clubs.
As well as thousands of bottles, cigarette butts, plastic bags – the teams also pulled out bikes, scooters, shopping carts, credit cards, jewellery and binoculars.
The diving clubs are already asking for people to sign-up for next years clean up.