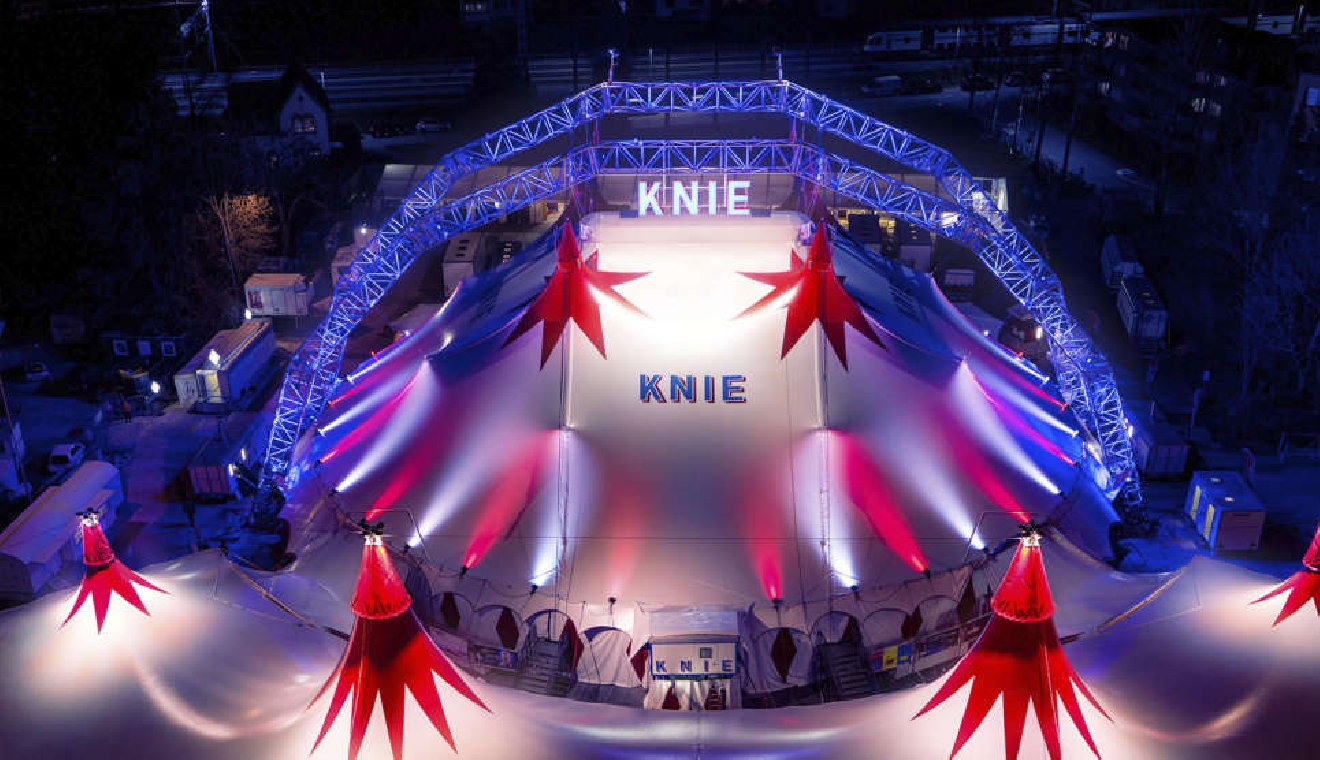 (c) Circus Knie
Two vehicles owned by the Circus Knie caught fire in Nyon in the early hours of Sunday morning.
Police say they believe the fire was intentional - but the circus was not the target.
It had been set up on the Place Perdtemps.
The fire broke out far away from the marquee and the animals. No one was hurt.
Vaud cantonal police say they think a nearby construction site was the objective of the arsonists.