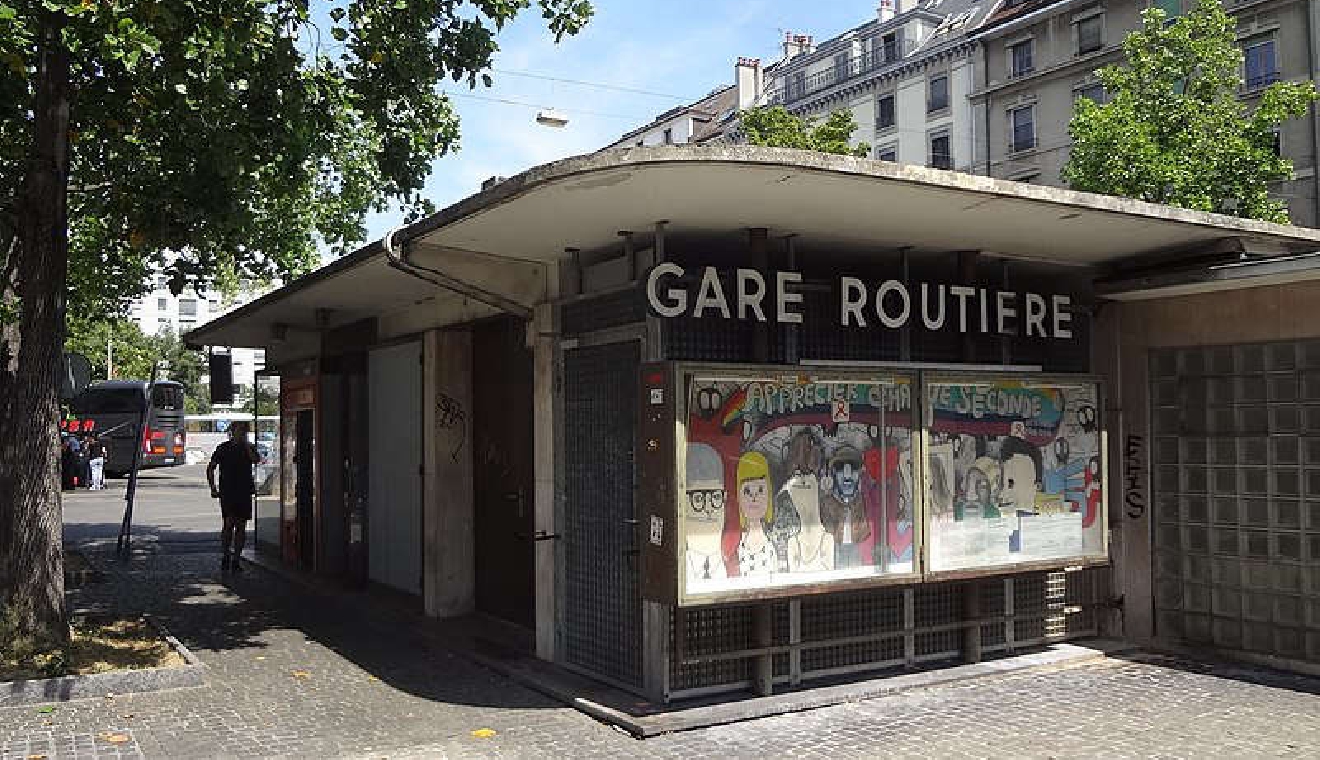 (c) MHM55 wikipedia
The Geneva City Council has agreed to release CHF 4m to renovate the run-down bus station in the middle of the city.
The Gare Routière has been in a sorry state for years.
The plan is to rebuild the terminal building, renovate the nearby fountain and improve access to the public toilets.
A second stage will green other areas and promote biodiversity.
The canton would prefer to move the bus station out of the city centre altogether – Lancy has been mentioned as a possible alternative site.
But the Geneva Tourist Office is insisting it stays where it is.