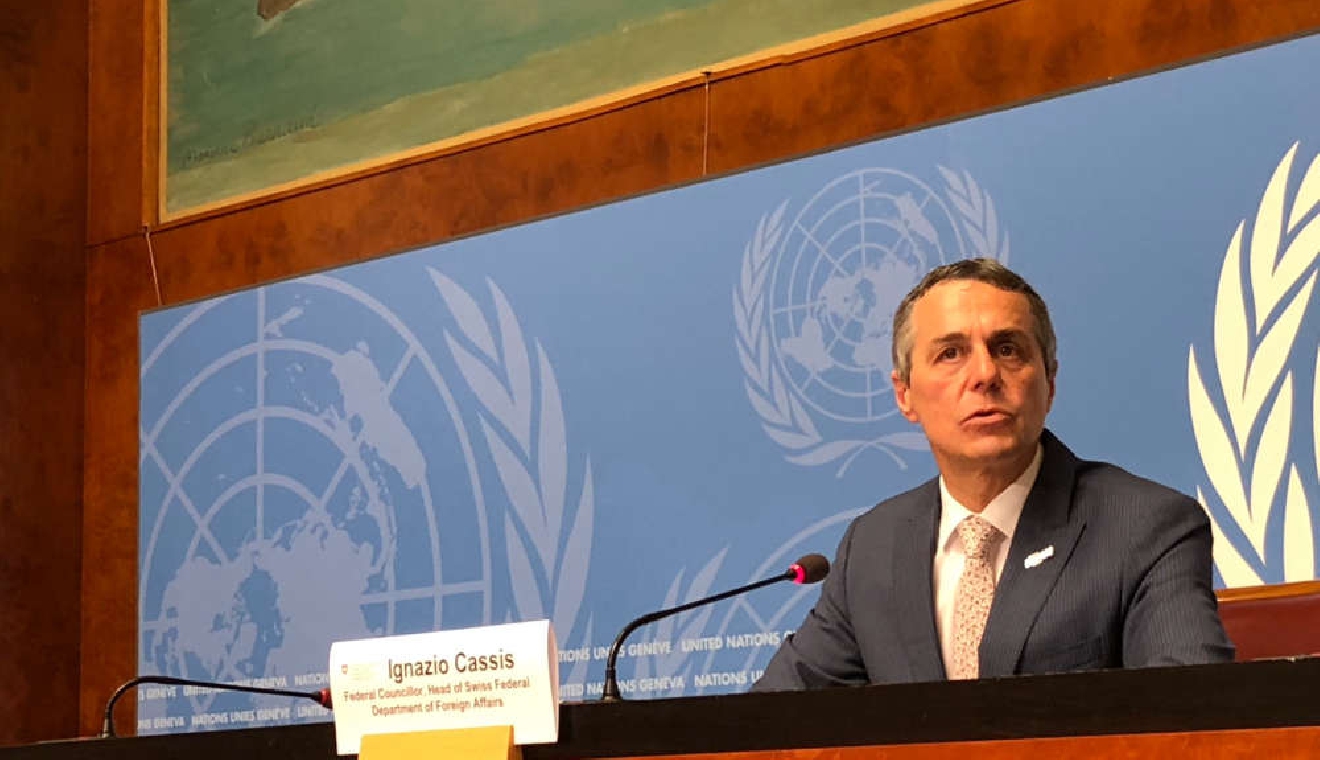 Ignazio Cassis - (c) UN
The president, Ignazio Cassis, will meet the British prime minister Boris Johnson on Thursday.
The foreign ministry says the two leaders will discuss trade, financial services and mobility – as well as the war in Ukraine.
The two countries – both outside the EU – will also examine ways to work together.
The UK is Switzerland's eighth largest trading partner and many trade deals with the UK had to be renewed after Brexit.
Johnson has said in the past he wants to create 'Britzerland' – a strong alliance between Switzerland and the UK.